By Grace King | April 29, 2019
SORRENTO, LA. — For Gene and Genie LeBlanc, paradise was the 176-acres of land Gene's family owned in Ascension Parish.
They built their dream wooden cabin overlooking a field of yellow wildflowers. It was the perfect place to host Bible study and family holidays.
"It was heaven on earth," Genie said. "You can go up the four wheeler and go hunt and fish, entertain, whatever."
That was important to Gene, too.
"I wanted to raise my children and my offspring in an environment where we could ride four wheelers, hunt and fish like I'd done as a child," he said.
Genie and Gene LeBlanc spent their life savings to build their forever home. A wooden cross hangs prominently over the structured living room. Paintings and religious quotes fill the wooden walls they built themselves.
For an industrial plant worker, Gene felt fortunate to have finally saved enough money to build themselves their dream retirement spot.
"We thought we were living in total seclusion," Gene said. "This is the best place I ever lived — other than, the fact is, you can't breathe here."
This is the best place I ever lived — other than, the fact is, you can't breathe here.
The LeBlancs live next to Colonial Landfill, a 287-acre landfill that accepts residential, commercial and nonhazardous industrial waste. Genie said the waste releases a toxic odor.
WUFT News left multiple messages for the landfill's manager over a three-month period, but none were returned.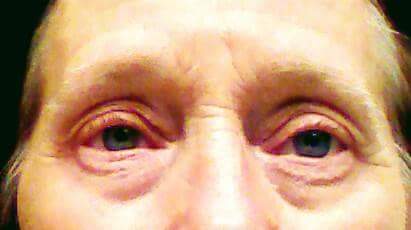 "We have burning eyes, burning throats," Genie said. "It feels like your chest is on fire. There is weakness, instant headache."
Those symptoms are all too familiar to Genevieve "Eve" Butler, a computer technician who lives 30 miles south of the LeBlancs in Freetown.
"I've had my face peel pink twice just from being caught in the rain," Eve said. Butler is a breast cancer survivor and battled a thyroid problem, neither of which she said runs in her family.
Gene, Genie and Eve live in the heart of Louisiana's Cancer Alley, an 85-mile strip between Baton Rouge and New Orleans littered with chemical plants and pollution. In 2015, The Environmental Protection Agency said Cancer Alley has the country's highest risk for developing cancer from air toxins; it's a risk 5 to 20 times greater than the national average.
'These Citizens Are Suffering'
Wilma Subra has worked in Cancer Alley studying environmental pollution and its adverse effects on communities since the 1970s.
Thousands of pages of research line nearly every inch of a 2-bedroom home in New Iberia, Louisiana, that Wilma called her office. Each stack is a different project, she said.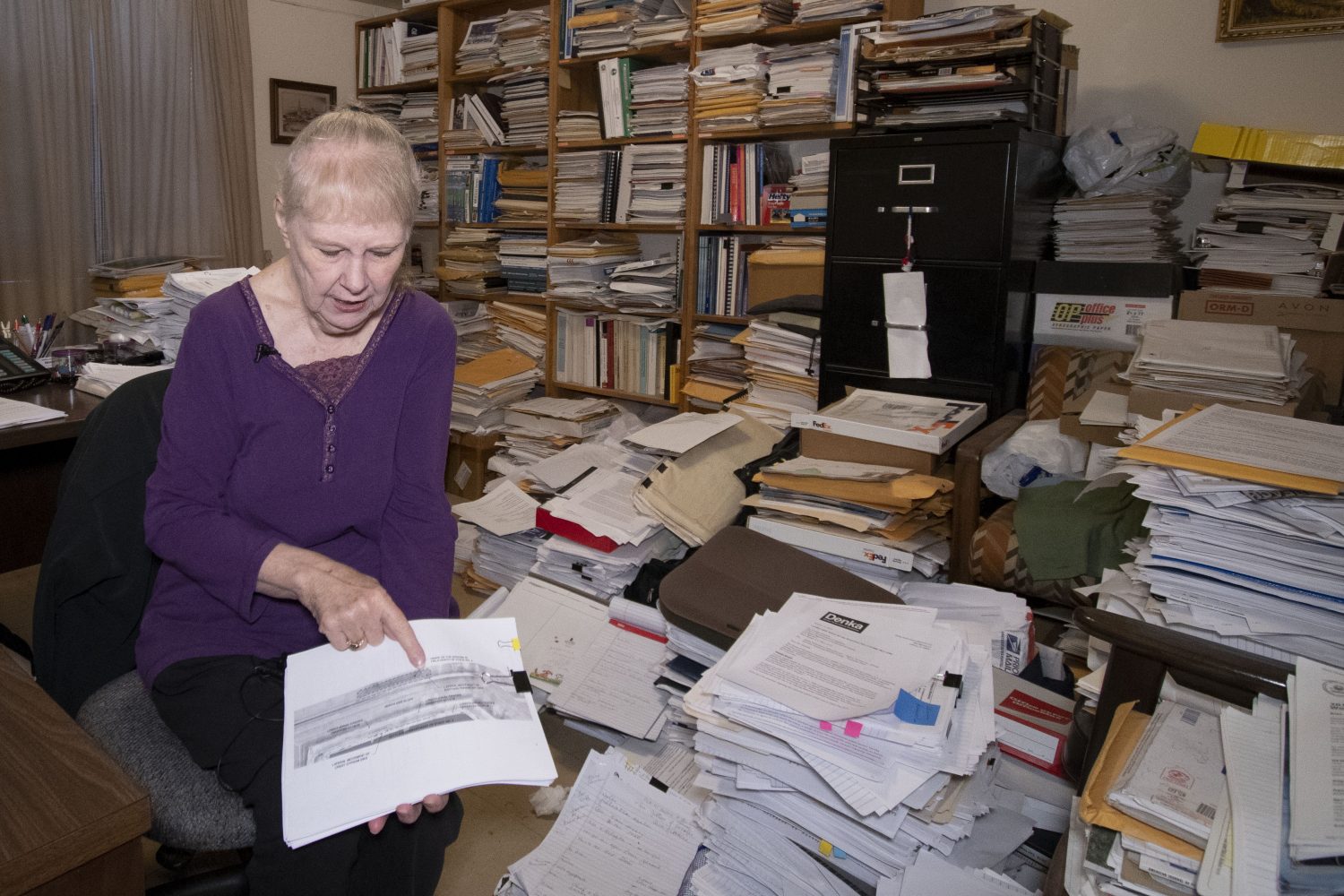 "I always know where everything is," she said. "I drive people crazy because they say, 'How do you know?' I can walk right up to it, I know how far down it is and I can pull it out."
She pulled out a 49-page document summarizing the history and current contamination of the 12 parishes in Cancer Alley.
"You can't just say, 'This is a risk of one chemical,' you have to be able to say, 'This is the risk of all of the chemicals that are being released,'" Wilma said. "The citizens are suffering; they're being exposed to all these chemicals."
In 2015, the Environmental Protection Agency's Toxic Release Inventory found 32.2 million pounds of toxic chemicals were released in the Cancer Alley area.
"You have a community that is impacted by four different plants emitting 25 to 35 different chemicals," Darryl Malek-Wiley, an organizer for the Sierra Club, said. "Nobody knows what the long term impact of that is going to be other than we do have a higher cancer rate in some areas than others."
The Fence Line Community
In the early 1870s, Genevieve "Eve" Butler's great-grandparents were among the first settlers of Freetown, Louisiana.
"It was the first diverse community between Baton Rouge and New Orleans and from that, there were several streets and a community was laid," Eve said. "You had a community hall, an benevolent society, land was set aside for school and a church, you know, things that you would find in a commun
ity."
Her family has lived in the same area for more than a century. Eve remembers growing up surrounded by birds humming, crickets chirping and things growing wild: flowers, blackberries, pecan trees.
Today, she said her town is notably quieter. There are no grocery stores nearby. She no longer hears cricket or sees fireflies.
"If the insects are leaving, it's time for us to leave too," Eve said. "You're not going to have a good life living here."
If the insects are leaving, it's time for us to leave too.
While plantation owners sold their land to industrial plants in the 1960s, freed slaves and their descendents were able to keep their small homes along the plantation's edge, Wilma said. No one had a property title, and Louisiana Civil Code prohibited the industry from purchasing land without one.
"And so they built the industrial facility and the African-American community became the fence line community," Wilma said. "Many can't move because they don't earn enough money."
But for Eve and her family, the cost of moving is worth a better quality of living and sacrificing her family's land.
"I don't want to drink benzene, I don't want to take a bath in formaldehyde," she said. "I don't want to have to breathe ammonia and I certainly, certainly don't want my grandchildren or my children living someplace that's going to cause them harm, shorten their life."
She said she plans on moving to Tennessee for the clean air like her daughter and brother.
Good or Bad?
Louisiana's economy is — and has been — struggling in comparison to other states. Louisiana's politicians have offered tax breaks and in some cases, relaxed regulations, to petrochemical industries looking to start their businesses in the state.
Since the 1960s, Louisiana refineries, chemical manufacturers and related industries have become critical to the state's economy. Louisiana Economic Development said collectively they are responsible for more than $206 billion in annual shipments.
The Louisiana Mid-Continent Oil and Gas Association said the energy sector employees more than 260,000 employees across the state. Those jobs are critical to Louisiana's economy.
As of March 2019, the United States Bureau of Labor Statistics ranked Louisiana sixth in terms of highest unemployment rates for U.S. States. If Louisiana were to stop offering tax breaks or enforce regulations, companies could threaten to take their business elsewhere and create more marginalized communities.
In the case of the landfill next to the LeBlanc home, Louisiana's Department of Environmental Quality said the "social and economic benefits of Colonial's facility outweigh the environmental impacts."
The petrochemical and energy industry is essential to Louisiana's economic recovery. Still, the residents living on the fence lines said there needs to be more balance.
"We have to find a better way of doing things in our state," Pastor Joseph said. "I feel that we can come together with our local government and if they just listen, if people listen, it will be a better world."