Human-bear interactions are on the rise in Florida. Can wild bears thrive in a fast-urbanizing state?
Jim Durocher thought the sound from outside was just the stray cat, but it was something much bigger.
He had seen the piles of scat in his yard and heard the stories from his neighbors. He wasn't surprised.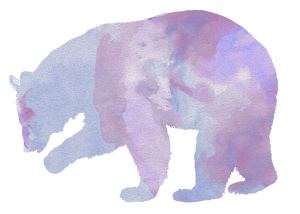 When the 64-year-old retired kayak guide and his wife looked out the bathroom window of their Volusia County home, they saw a Florida black bear ambling through their forested backyard.
Durocher is just one of thousands of Floridians who has come into contact with a bear. Over 6,000 people placed bear-related calls to the Florida Fish and Wildlife Conservation Commission in 2017 alone, according to an FWC study.
Rural neighborhoods like Durocher's border natural areas that are habitats for Florida black bears. Walter McCown, bear research coordinator at the Florida Fish and Wildlife Conservation Commission, called it "living in bear country."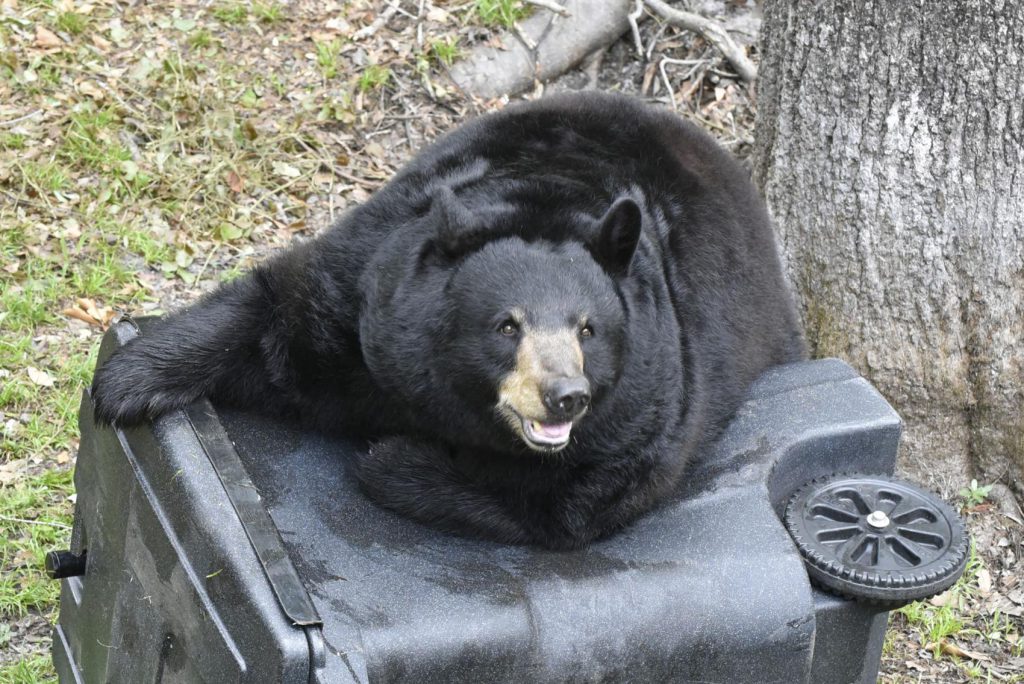 Katrina Shadix is director of Bear Warriors United, a nonprofit organization that works to help bears. She said increased development has left the bears with fewer places to turn and resulted in more human interactions like Durocher's.
And it's not just Florida. Human-bear interactions have reportedly been on the rise nationally from New Jersey to Nevada.
It's better for bears to stay behind a metaphorical wall, McCown said. Too long in human contact and the bears begin to lose their natural feeding behaviors.
But a metaphorical wall is getting harder to erect as Florida's human population soars. More people means less bear habitat. Before human settlement, Florida black bears roamed the entire peninsula, including some coastal islands and larger keys, according to the FWC. Now, bears occupy 45 percent of their historic range.
With 15 million new residents projected to come to Florida by 2070, new strategies will be needed to accommodate people and conserve wildlife, Hoctor said
Tom Hoctor, director of the University of Florida's Center for Landscape Conservation Planning, said we're losing land faster than we're protecting it. Currently, 125,000 acres of rural land are being developed every year into residential, commercial or industrial areas in Florida, he said, and 50,000 acres are being protected.
"It doesn't take a lot of development in the wrong areas to make it so we can't achieve our conservation goals," he said.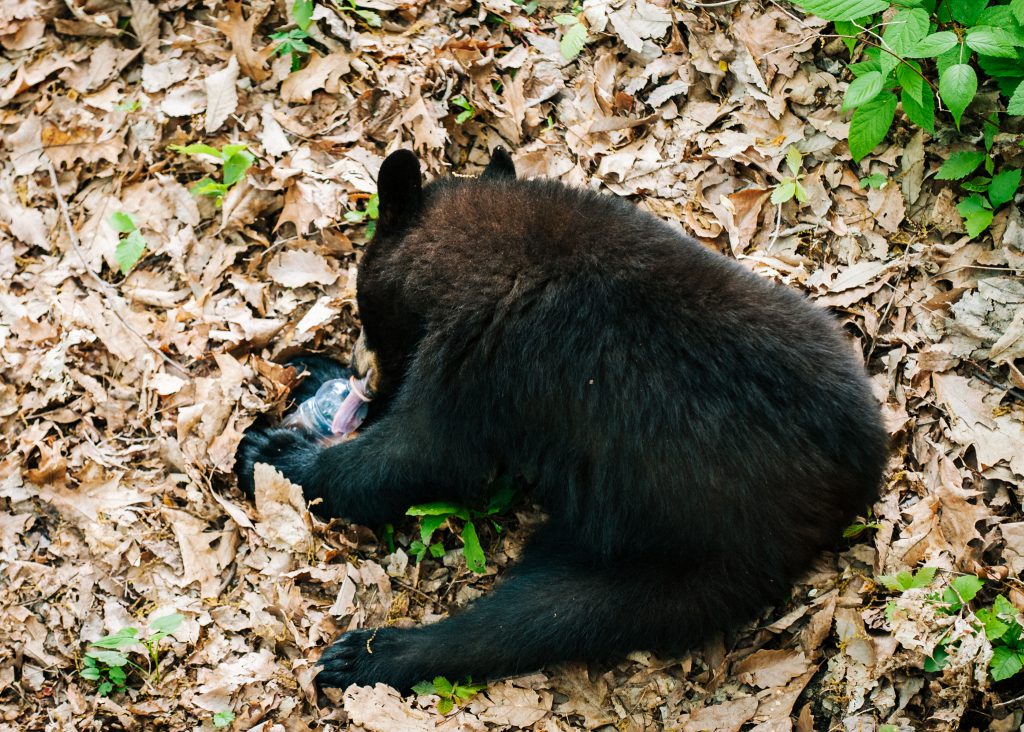 Florida's overall bear population has also increased. Bear numbers rose 53 percent since 2002, resulting in a current statewide population of 4,050 bears, according to an FWC study.
But growth of bear subpopulations like the Chassahowitzka National Wildlife Refuge on the central-Gulf coast have been stunted due to urbanization of rural areas all around the bears' habitat, McCown said.
Durocher said he fears this could happen in his area as well.
"If we develop all these areas, the bears will have no place to live," he said.
The isolation of the remaining habitat patches, or habitat fragmentation, is a threat to biological diversity, Hoctor said. But hope remains for the bears. There are still 15 million acres of unprotected rural land left in Florida.
The key to continue growing and still protect the bears is to make the right decisions for where new development takes place, Hoctor said. With good planning, decision-makers can steer development to the areas of least ecological significance.
Brian Beute is president of Save Rural Seminole, a Seminole County nonprofit that works to engage citizens in protecting rural land. He said Florida can "redevelop" in higher-density urban areas in need of renewal. It makes more sense to turn an abandoned strip mall into a condominium complex, than a Florida forest.
Hoctor said this strategy allows for more development and buys time to protect lands that are important for bears and other wildlife.
Berry hungry
Development has also put the squeeze on the bears' favorite food. Rural areas in Volusia County and across Florida bloom with saw palmetto berries, which, in late summer and early fall, are an important part of the black bears' diets. As the bears go through their "hyperfasia," or super-eating, phase to prepare for winter, they need to gain between 75 and 100 pounds of fat.
In recent years, the berries of the saw palmetto plant have been heavily harvested, said Linda Duever, a saw palmetto expert. Their extract has gained popularity for treating symptoms of enlarged prostate glands.
The bears and the saw palmetto are connected, Duever said. They use the berries for food and later spread the seeds through defecation. The bears also nest and birth their young in the patches of palmettos.
Durocher said he's seen people harvesting the berries in his area, as well as signs in front of bars and convenience stores advertising that they buy the berries. He said often times people are harvesting on public lands, which he thinks is unfair to wildlife.
In July, the Florida Department of Agriculture and Consumer Services added the saw palmetto to its commercially exploited plant list. Now a permit is required to harvest the berries.
This has been needed for a long time, Duever said. People harvested on lands where the berries, which look like little, skinny olives, are a critical part of the ecosystem.
"These places have intricate webs of interactions," she said. "People come in taking one thing, but it causes the collapse of lots of other things."
The harvesting made the bears' food source scarce, causing them to have to wander more widely looking for food, McCown said. Wandering into neighborhoods like Durocher's is an optimal strategy.
A fed bear is a dead bear
"Instead of hunting for hours in the forest for acorns and berries, 10 minutes in a trash can gives them thousands of calories," he said. "It smells better too."
This method may hike bears' caloric intake, but it also hikes their risk of being killed, McCown said. Human communities see higher rates of bear road kills, shootings and poisonings.
Durocher wanted to help solve this problem, so he modified his trash can with materials from a hardware store, which cost about $4. His method ensures trash can lids are securely held shut with straps and buckles. Bears can't get in.
Durocher's method was tested and approved by the Florida Fish and Wildlife Conservation Commission. Neighborhoods who've implemented bear-resistant cans have seen a 95 percent reduction in trash-related bear issues, McCown said.
Durocher said he wasn't scared of the bear he spotted in his yard, but others in his neighborhood were uncomfortable with the interactions. "A lot of people don't realize they're moving into bear habitat," he said. "It's important that they realize they weren't there first and need to respect the other creatures that call that place home."
He said he doesn't know if people and wildlife can truly live together, but he hopes so.
"If we lose the animals," he said, "we lose part of our soul."
Editorial Cartoon by Gabrielle Seminara