People wait in line to get their COVID-19 vaccine at Ben Hill Griffin Stadium on the UF campus. Below, Rika Orlando shows off her bandage after receiving the COVID-19 vaccine.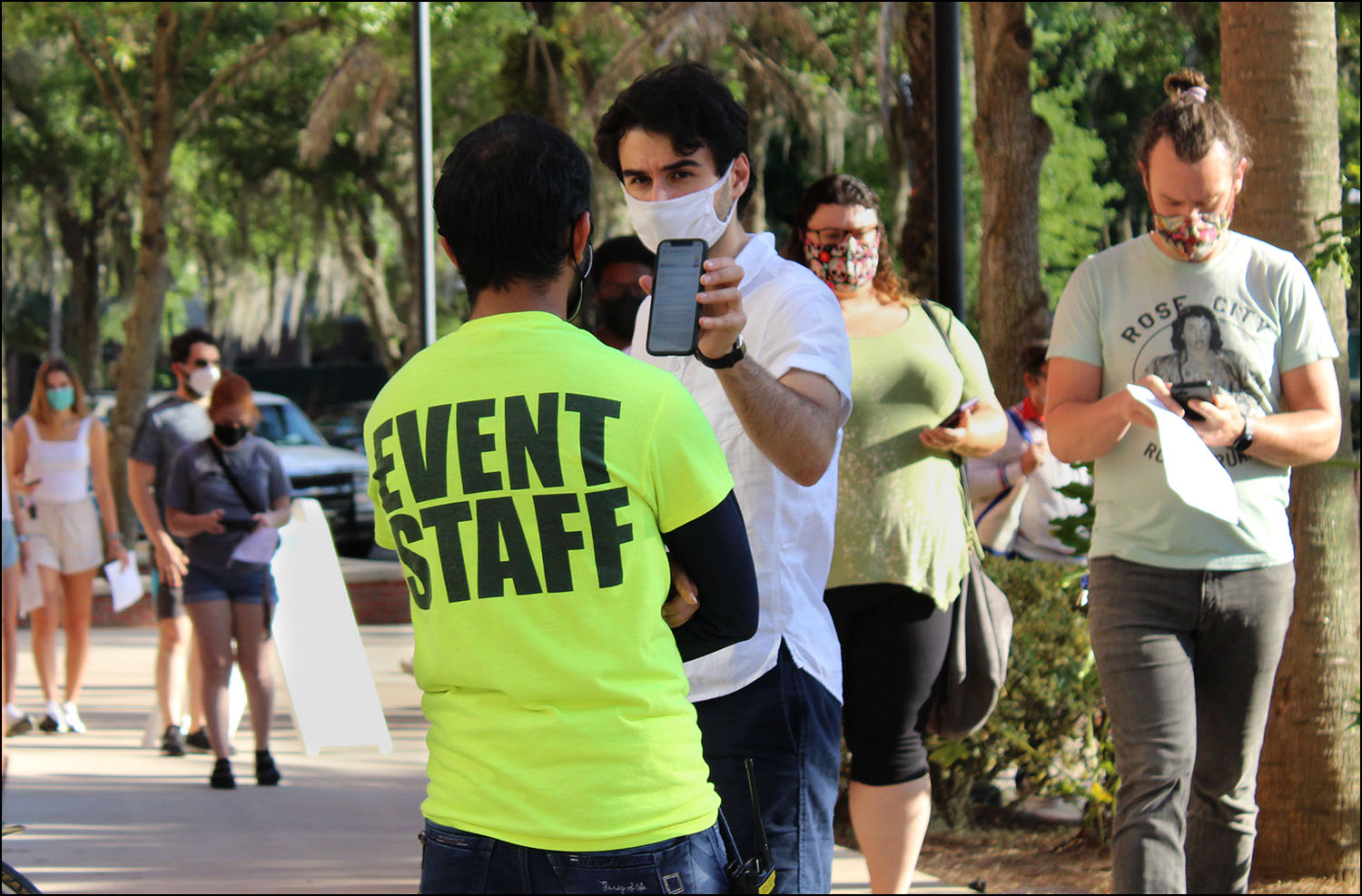 By Valeriya Antonshchuk
Photos by Briana Farrell
UF Health's second mass vaccination event this week brought thousands of people to the University of Florida's Ben Hill Griffin Stadium Wednesday.
As COVID-19 vaccine eligibility in Florida opened up to all adults — as well as 16-and-17-year-olds for the Pfizer vaccine — on Monday, UF Health launched a goal to administer 20,000 vaccines weekly for the next six weeks, working in collaboration with the Florida Department of Health in Alachua County.
After two days of vaccinations, UF Health Doctor Michael Lauzardo said UF Health is on its way to meet that goal.
"We filled 20,000 slots this first week, we'll have 20,000 available next week as well, and hopefully we'll have the continued demand for the vaccine, which appears to be the case," Lauzardo said.
In the first mass vaccination event on Monday, Lauzardo said nearly 5,100 doses were administered. He said about five thousand vaccines are being administered four days each week. Over a hundred people were in line for doses Wednesday afternoon, but Lauzardo said the line generally moved quickly.
"It's busy, but the line keeps moving and we're vaccinating a student about every five seconds," he said.
The largest logistical challenge, he said, is ensuring enough vaccine supply is available to meet the demand UF Health is seeing.
"The state's been great about getting the supply to us and we expect that to continue, but just trying to juggle that — it's always a logistical challenge to make sure you've got the right amount of the right vaccine at the right time," he said. "We're kind of a super-site right now in terms of our vaccination demand and the uptake, and so we just need to make sure that our supply continues to meet that demand. We expect it will… we wanna just make sure we balance it just right."
He said he encourages everyone to register for appointments and come on time to keep the vaccine rollout operating as smoothly as possible. Additionally, he encouraged UF students to get their first doses as quickly as possible, citing the high efficacy of immunity from the first dose of the Pfizer vaccine.
People in line to get vaccinated called the registration process generally "easy" and "seamless."
"Super easy — basically the same as scheduling for a test, just went on my ONE.UF and scheduled it as soon as I found out it was available," University of Florida senior Quinn Bowden said.
UF alumna Jasmine Rutledge said she was excited to get vaccinated.
"Definitely, I'm relieved," Rutledge said. "I can, you know, go back to the gym, I can go back to church. I'm not excited for the line, but I am excited to finally, kind of, get this out of the way and be able to go back to some type of normal — a new normal."
Allison and Samantha Epstein, UF students as well as twins, also said they were grateful to get vaccinated and be able to see their family again.
"It's just an amazing thing that science was able to do this for everyone, and we're honestly lucky that we're able to get it, so it was a no-brainer for us," Allison Epstein said.
"Everyone's ready to go back to normal," Samantha Epstein said.
After six weeks, Lauzardo said UF Health will continue to administer vaccines based on demand and will focus on more community efforts to vaccine smaller groups of hard-to-reach individuals. He said UF Health worked with community organizers to vaccinate about a hundred hard-to-reach individuals in Micanopy at a pop-up site Tuesday night. As the vaccine rollout continues, he said this is the kind of work UF Health will continue to expand.
He said this rollout is critical to nearing the end of this pandemic.
"I think what's really exciting is that people are really enthusiastic — they know that this is how we end the pandemic," Lauzardo said. "Most of these people here don't really consider themselves to be very vulnerable, but they're excited to do their part, and to end the pandemic, and this is how we do it… So we're super excited to get back to normal, and if we do well in April, this ends soon."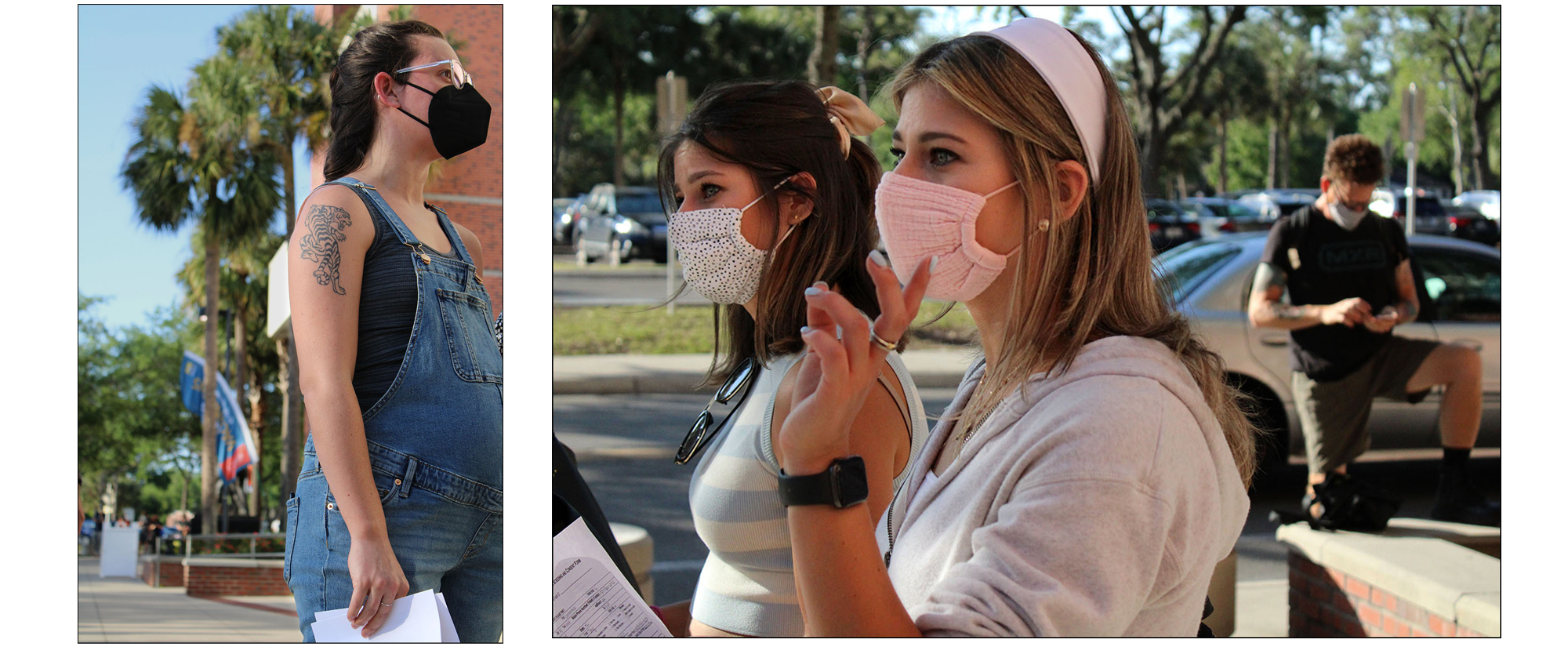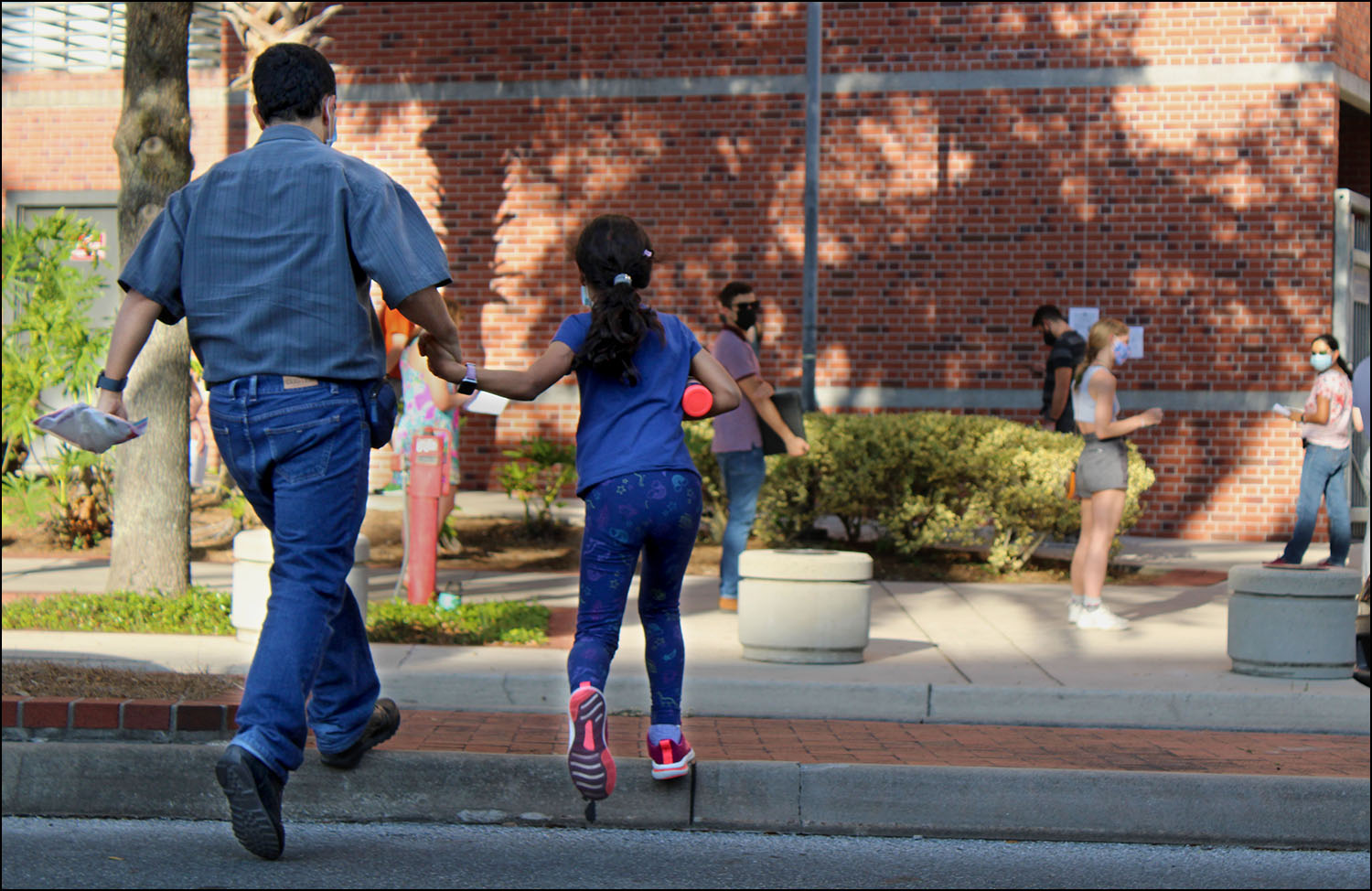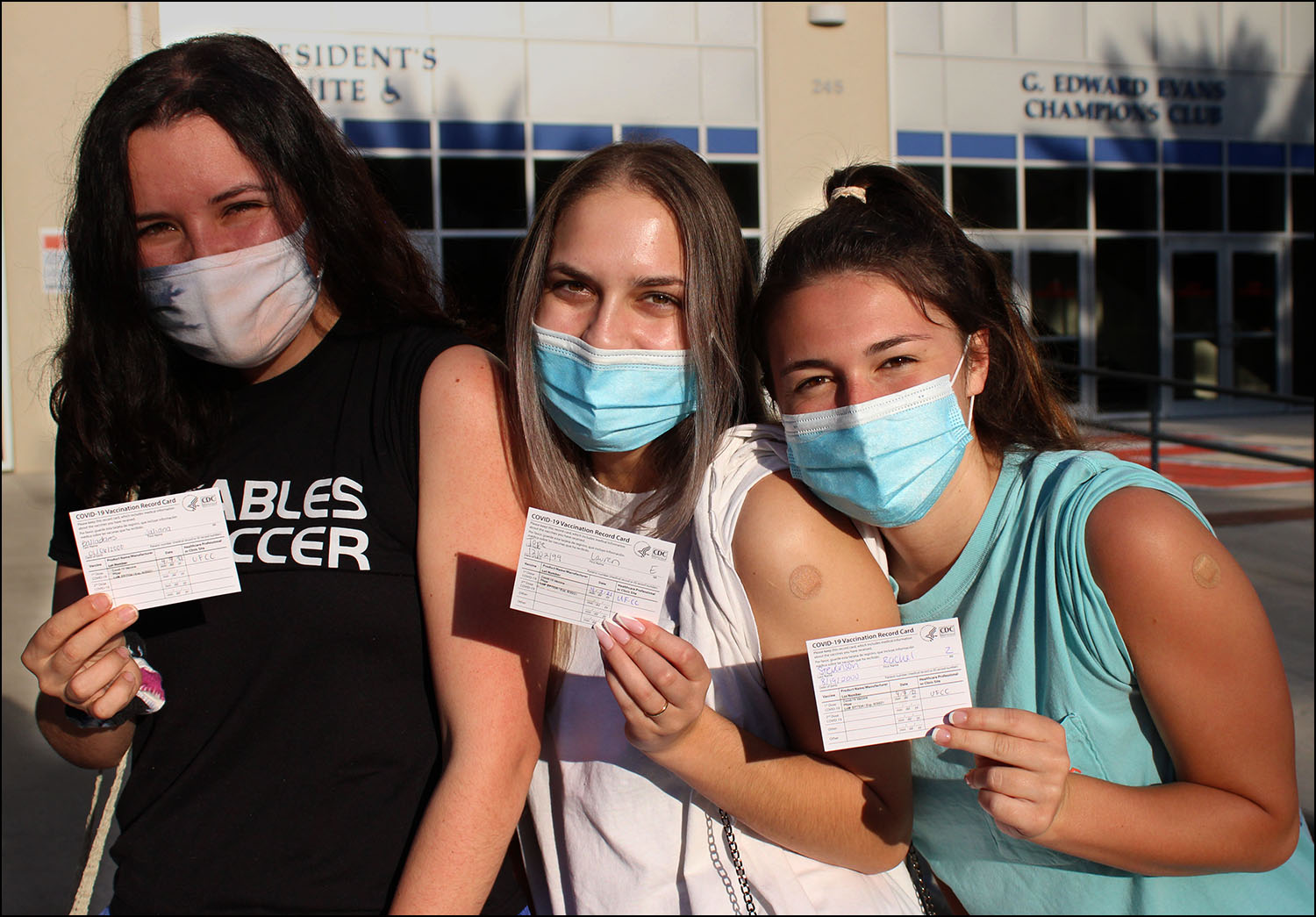 "Everyone's ready to go back to normal," Samantha Epstein said.