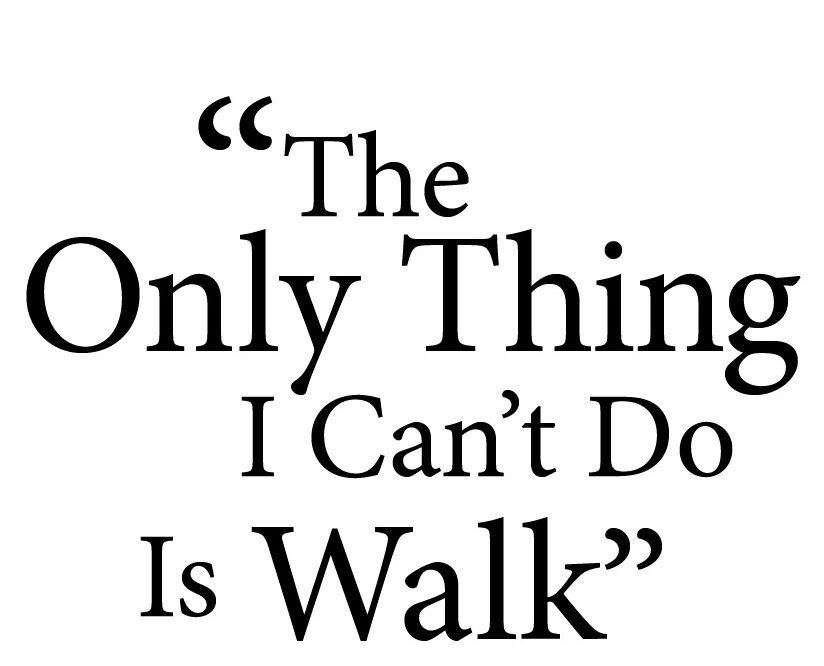 Mark Brisbane's motivation for life is not his disability.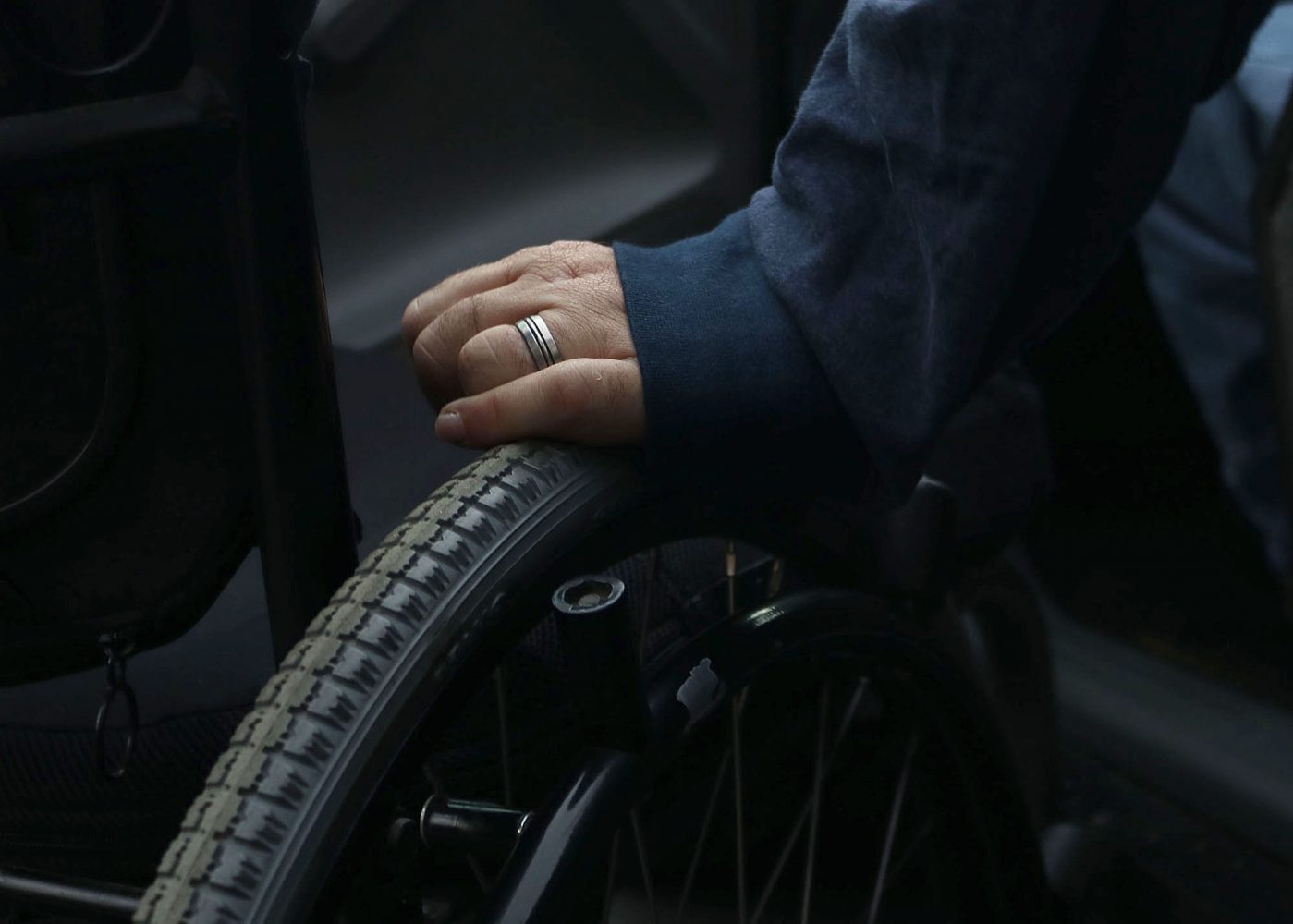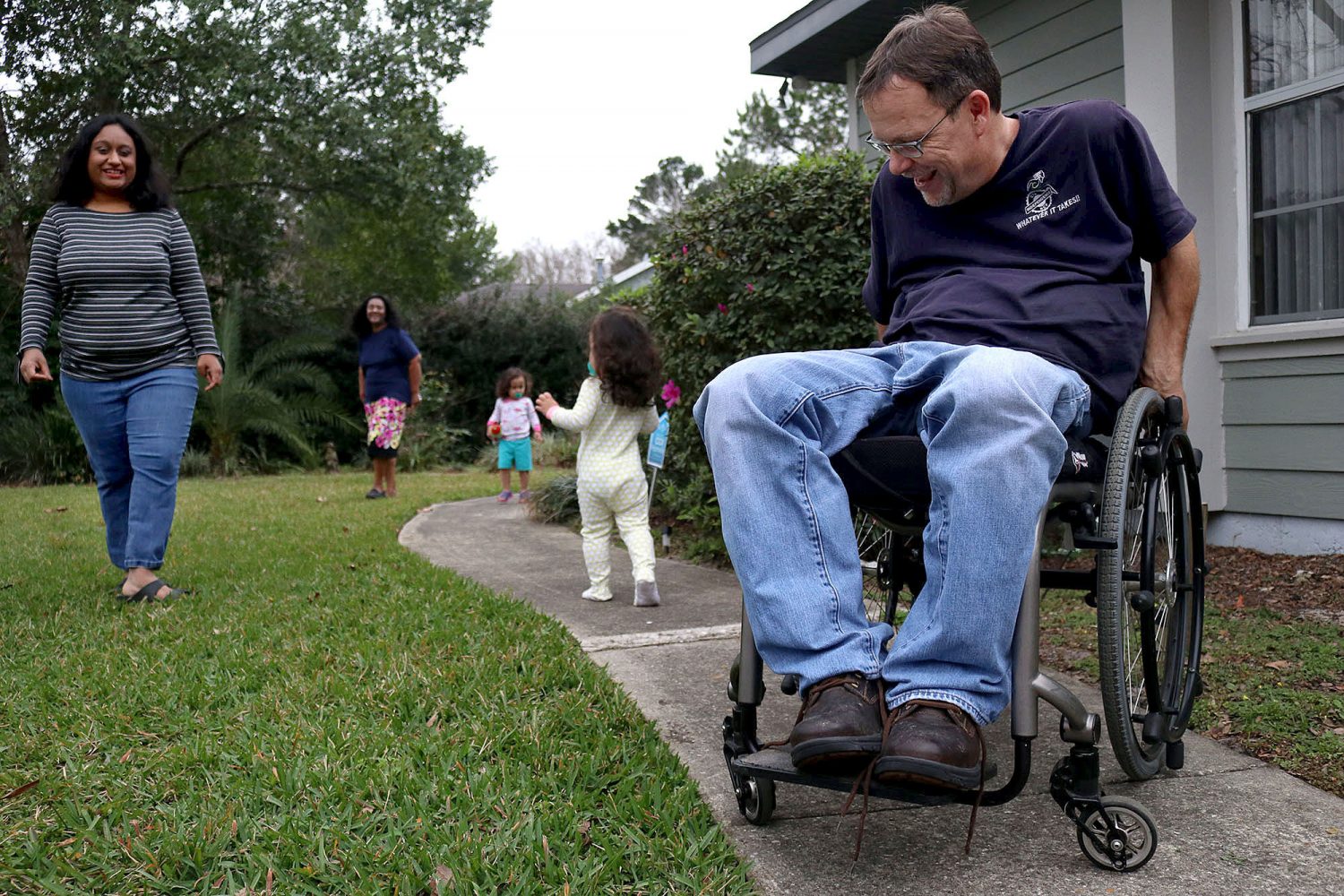 Photo Story by Gaby Eseverri | April 16, 2019
Mark Brisbane, 52, is a husband, father and mentor
to those with physical disabilities in the Gainesville community. Mark has been a quadriplegic since he was 17. A diving accident at Suwannee Springs caused a spinal cord injury. But through the accident, he found his calling — helping others with physical or mental disabilities. He has worked at the Center for Independent Living of North Central Florida for more than 10 years. At the center, Mark serves as a consumer specialist for the Wheelchair Ramp Program, which builds home access ramps. He also teaches Peer Support classes on how to live more independently with physical disabilities. He met his wife, Sonya, at the Center for Independent Living where they became best friends. After dating for about four years they were married. As a father of twin two-year-old girls, Gabby and Lily, plus expecting a baby boy in August, Mark says, "I feel like a normal dad." Although he has days where he thinks about his accident and regrets the decision that led to his disability, he says the result is a life so good, he never thought he deserved.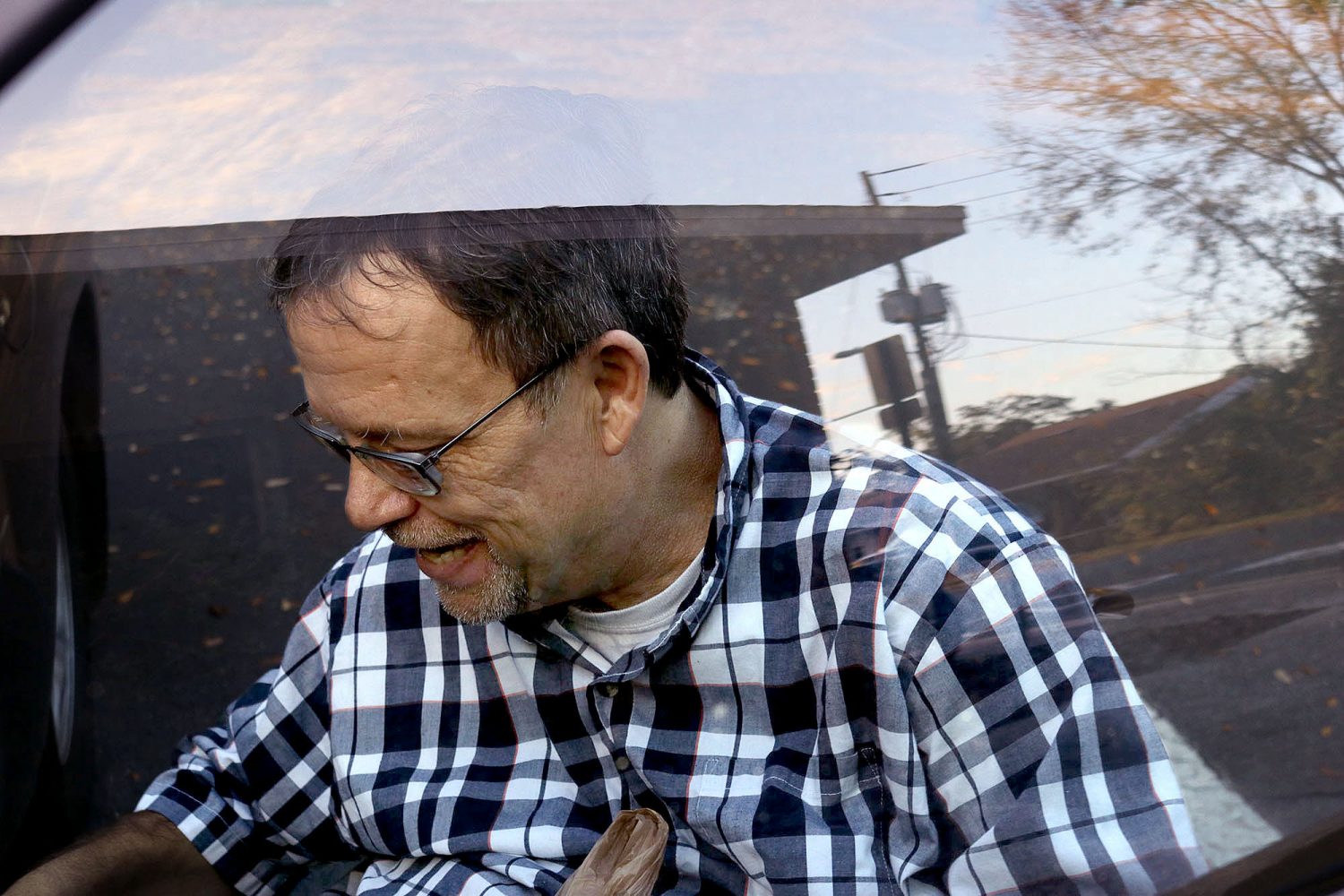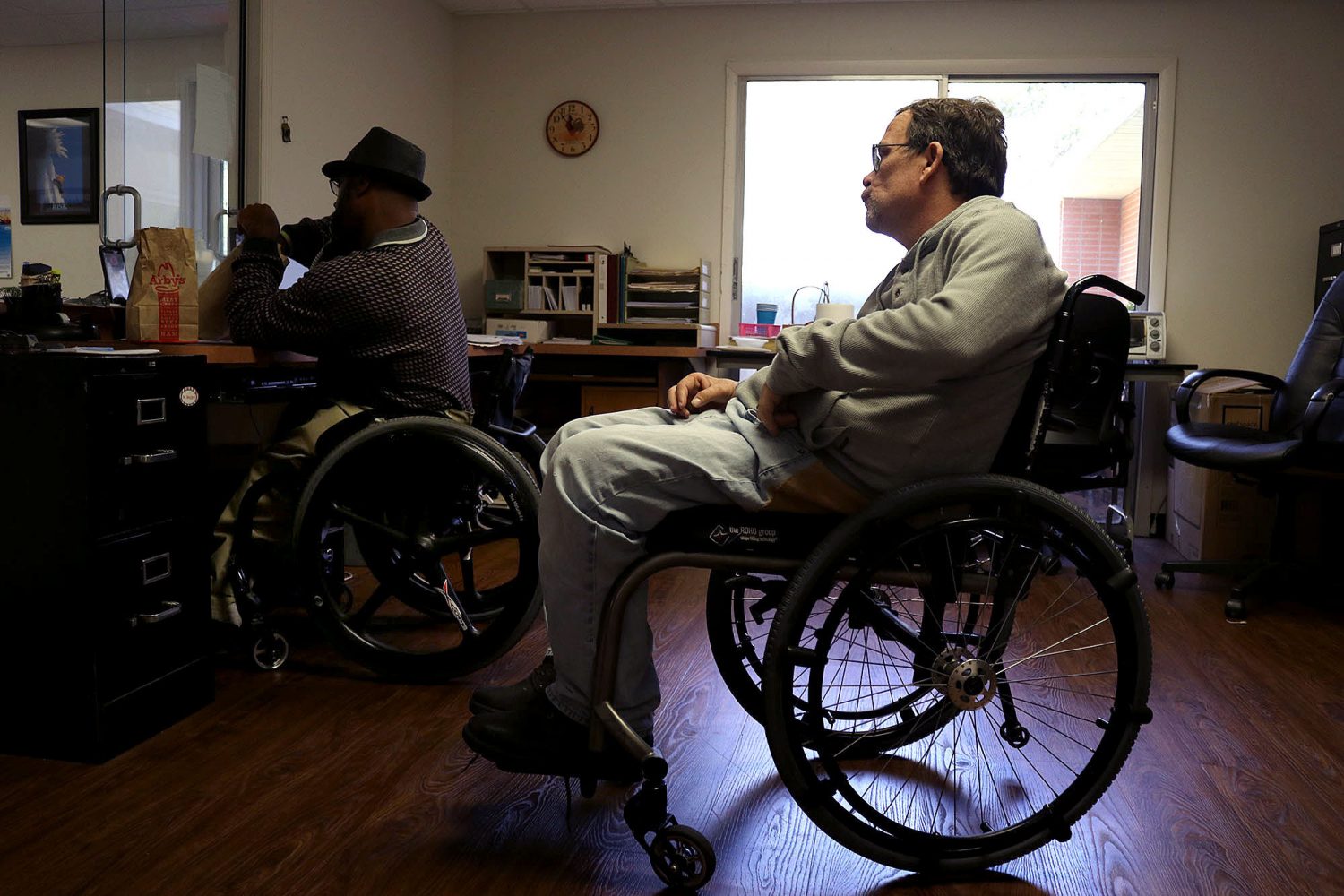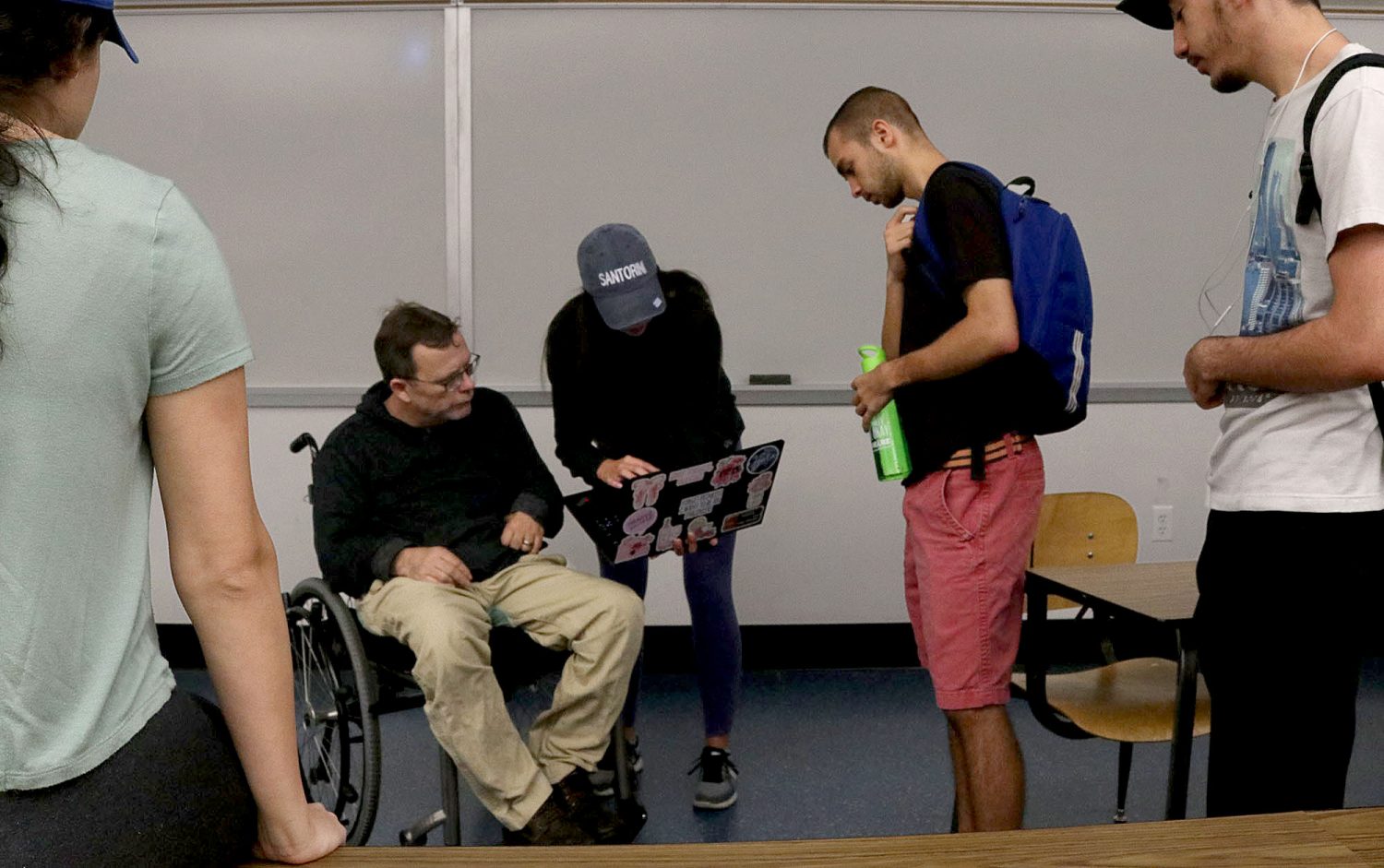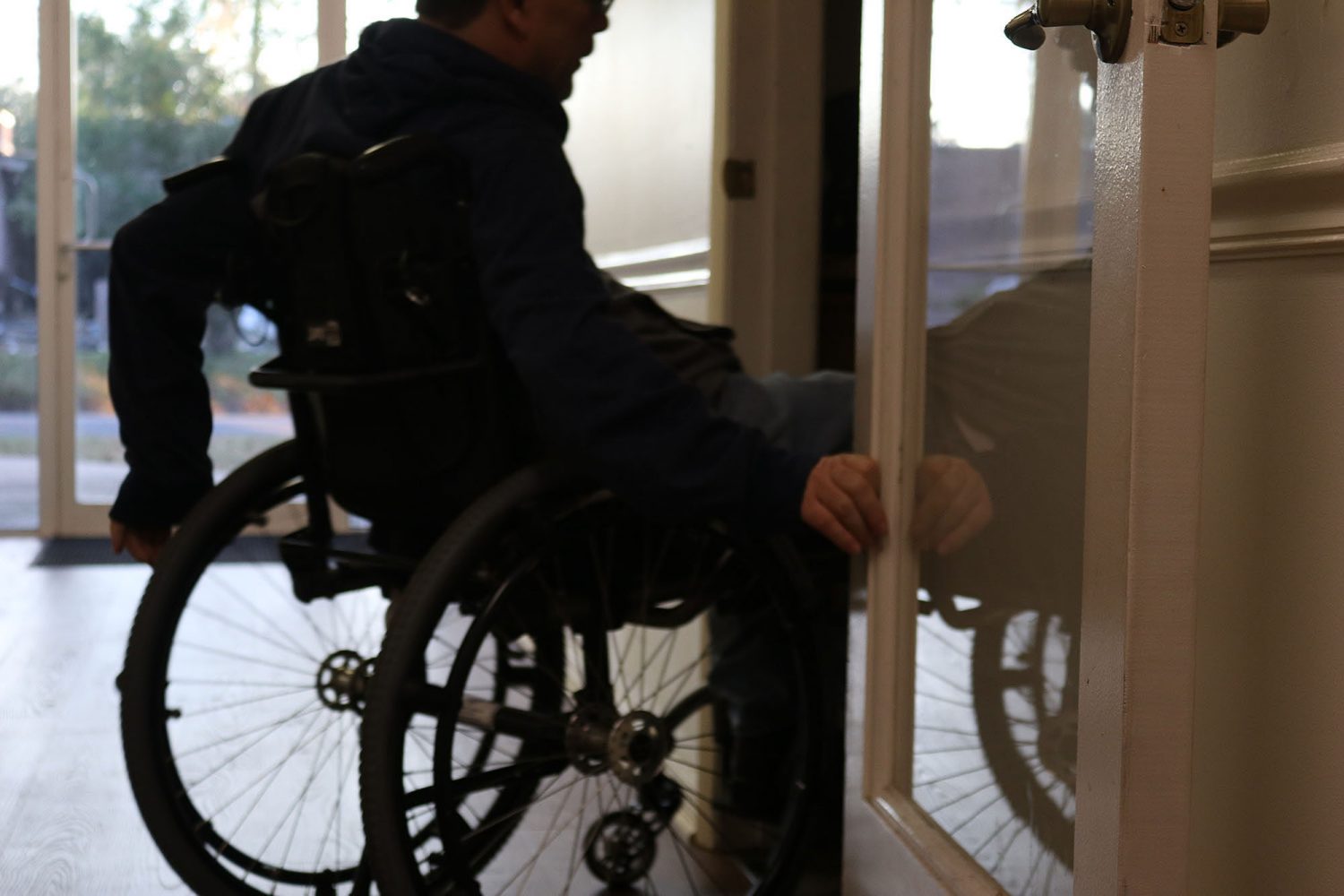 "Sonya is like
nobody I've ever met in my life."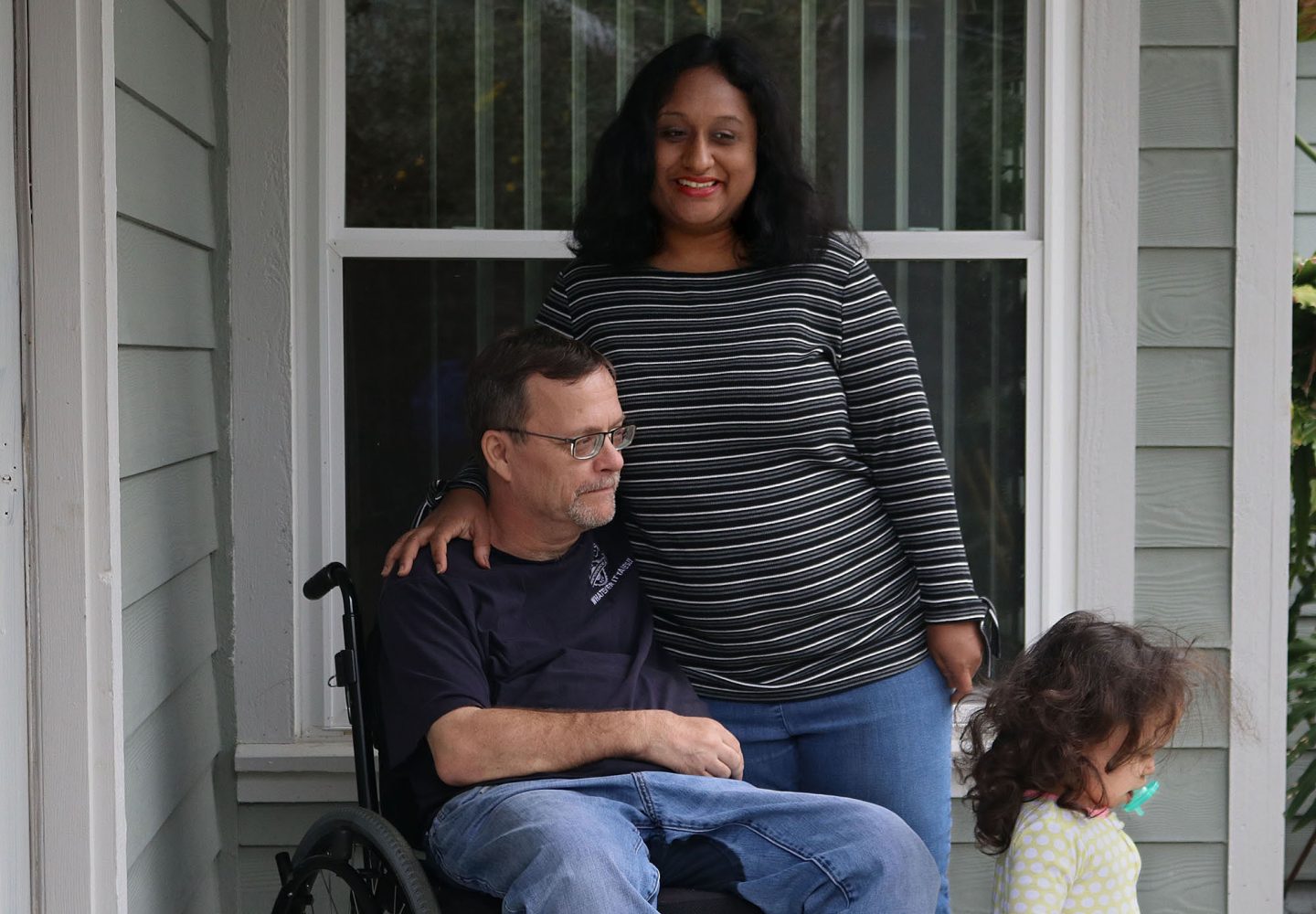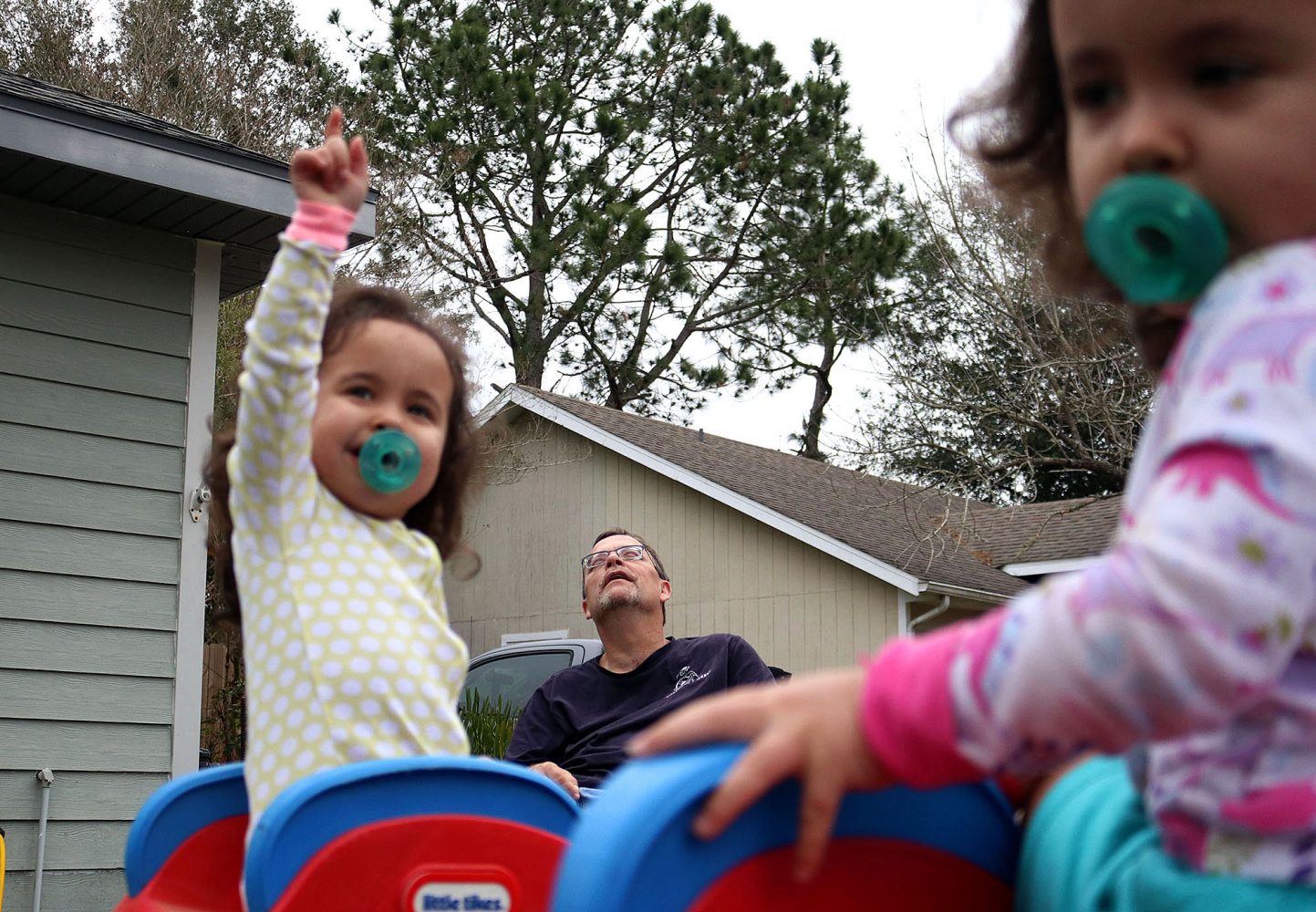 "This is because
of my strong faith.
Everything I asked for,
it all happened."