UNSEATED
Tyrone Oliver won a city council race in Ocala. But a decades-old felony conviction came back to haunt him.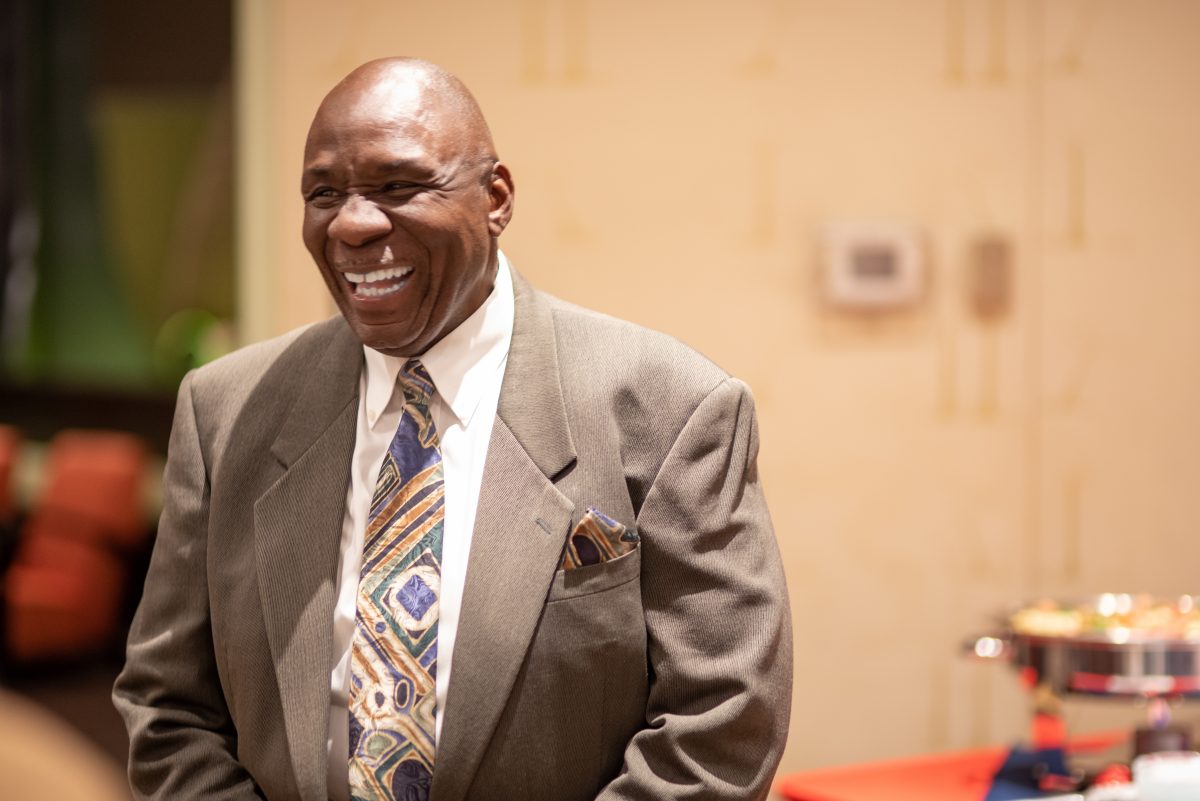 By Michaela Mulligan | Jan. 4, 2021
Ocala – In Tyrone Oliver's living room hangs a photo of himself that was shot just over a year ago. It's a professional portrait, the kind you might see gracing the halls of government.
Oliver is smiling, his dark skin crinkling around his eyes and giving away his 63 years. He wears a black suit with a crisp white shirt underneath. Around his neck is a thick red tie and a matching handkerchief peeks out of his breast pocket. He sports a look of satisfaction on his face, the look of a winner. 
Oliver posed for the portrait days after his Ocala City Council run-off win in November 2019. Back then he was brimming with enthusiasm to take on his new role. But in a few short weeks, everything would change. A mistake in his past haunted his present. And all that he worked for and hoped for would suddenly hang in the balance. 
Oliver knew life would not always be easy. That he would face the hurdles any boy born Black and poor faced in the Florida of his youth. He was raised in the era of civil rights, with those two strikes against him. He grew up being told "no" in some way or another. 
He wanted to change things for Black boys growing up today. That was why he ran for public office. But now, Oliver was facing a third strike. And an entirely new set of "no" answers.
A contentious night 
Dec. 3, 2019, was an unusually chilly night in Ocala, as council members, residents and reporters filed into the small, wood-paneled room where the city holds its council meetings. It's hardly ever full, but that night a seat was hard to come by, a sign of brewing contention.
Oliver sat a few rows back from the podium that he would later have to take to defend himself. It was also the platform from which others would speak out against him as the evening unfolded. His wife of seven years, Emily, stuck close to his side.
There was a murmur in the crowd, but it was impossible to make out any words. One thing was certain: The night promised controversy unlike anything Ocala had seen. 
The council meeting began promptly at 5, but Oliver, a chaplain with Deliverance Outreach Ministries of Ocala, had to wait an agonizing 22 minutes before the council would take up the reason for his uneasiness. He had won a Nov. 19 runoff for an open council seat with 52% percent of the vote, beating his opponent, Ire Bethea Sr. But in the days following, the city had raised concerns about whether Oliver could fill the post.
City Attorney Patrick Gilligan rose from the half-circle of council members facing the audience and spoke first. 
"As you probably have read in the newspaper, there are some issues about Mr. Tyrone Oliver's qualifications to be seated as city council," he said. 
Gilligan was an older man with a white beard lining his face. He talked with a deep Southern drawl.
In 1986, Gilligan said, Oliver was convicted of a drug charge. It was a felony.
A mother's influence 
As a boy, Oliver watched his mother struggle to make a better life for him and his six brothers and sisters. His father had abandoned the family when he was very young.
Thertha Oliver was a single mom with fire in her soul and smarts in her brain. She could solve any math problem you put in front of her. Oliver believed she was gifted.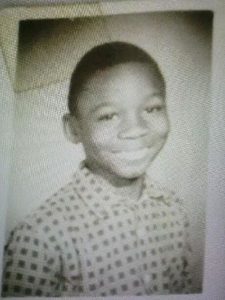 She's the one who taught him he had to work hard for the things he wanted in life. 
Thertha worked at the Ocala Laundry, where she was a dry cleaner. She could make anything look new — anyone with a uniform knew that she was the one to see. She could cook, too. 
The well-off Malever family, who owned a clothing store and who would later become a significant part of Oliver's life, wanted Thertha to prepare their meals. So, they stole her away from the laundry. 
That was when Ocala police officers began coming around to Thertha's house to drop off their uniforms. 
"I can't do all this laundry in my house; my old laundry machine won't last," she told them. 
So, the police department bought her a new washer and dryer and by the late 1960s, Thertha had two jobs to manage. Her 10-year-old son watched as police officers came and went from his house, dropping off their uniforms for a cleaning or a hem fix. 
Oliver thought the officers were kind to his family. They even bought Thertha and her seven children their first ever television set. 
When he was 12, Oliver's mother enrolled him as a junior deputy, and he spent the rest of his childhood dreaming about becoming a police officer. 
Wavering hope
As the council meeting proceeded that chilly December night, Oliver listened patiently as Gilligan spoke. It's wasn't the first time he'd heard Gilligan's low drawl.
A week earlier, Gilligan had called to inform Oliver that his office had received damning information about Oliver. The word was out that in 1986, Oliver had been convicted of a felony involving the selling of cocaine. 
The phone call confused Oliver. He'd been asked publicly about his conviction during the campaign and he had been honest. He had nothing to hide. The people of Ocala knew about his past, and they still voted for him. He didn't understand why, after he had won at the polls, this was now an issue.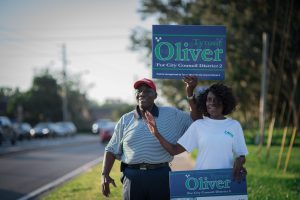 But Gilligan had concerns. A serious question had been raised at a weekly meeting with the supervisors of elections in the region. They wanted to know if it was legal for a convicted felon to run for office. Gilligan had been forced to review the law. 
The phone call played in Oliver's mind as Gilligan began to lay out his case at the city council meeting.
"Let me start with our charter," Gilligan said. 
He began to describe section 2.01B, which outlines the eligibility requirements for the council. A candidate must be a qualified voter. A candidate must be a registered voter in the city he or she is seeking election. A candidate must be a resident of Ocala for at least a year before his or her election to office. 
"Mr. Oliver meets those qualifications that are in the city charter," Gilligan said. 
Oliver's hopes shot up. The council could seat him; it was within the city's rights.
But Gilligan had more to say. Ocala's provisions were not the problem, he said. It was Florida law that stood in the way.
"The Florida constitution . . . provides that no persons convicted of a felony shall be qualified to vote or hold office until restoration of civil rights."
Those words came crashing down on Oliver, dashing the hope he had felt just seconds ago. 
Oliver had believed his candidacy was within the law after Floridians passed Amendment 4 in 2018, which restored the voting rights of convicted felons, excluding those who committed murder or sexual assault. Most felons were deemed eligible to vote, provided they had completed their parole and probation and paid any assessed fees or fines.  
Oliver had assumed that because he could now cast a vote, he could also run for office. 
Oliver had registered to vote the day the constitutional amendment went into effect. He had long yearned for the restoration of his rights. He had learned as a young man to fight for those rights. He had that instilled in him by a man who would become the father he never knew. 
More than a job
When he was 13, Oliver needed a job. He saw his mother struggling and he wanted to help. So, he went to their landlord, Fred Malever, a relation of the same Malevers who Thertha worked for. 
Malever owned Guarantee Clothing and Shoe Co., opened in 1905 by his father. The shop occupied a prime spot in the heart of downtown Ocala, right on the corner of what is now Silver Springs Boulevard and Magnolia Avenue. Mannequins lined the windows in the latest styles of dresses, men's wear and high heels. In its heyday, the store boasted carrying 3,000 pairs of women's shoes. 
Thertha frequented the shop to drop off her rent check and little Oliver accompanied her, in hopes of collecting candy from Malever.  Then one day, he wanted more than just the sweet stuff.
"Mr. Fred, I need a job," Oliver said.
"Well, what can you do?" Malever asked. 
"I can do anything you want me to do." 
Those magic words landed him a job working in the store. 
"Come in tomorrow after school."
Oliver worked every day for a few hours in the store and on the weekends, he performed odd jobs like mowing a lawn or two. There was always work to be done. 
Malever was fair, but tough. Not unkind, but stern.
A month passed when one day Oliver showed up at the store a few minutes late. 
He had been talking to a friend on his way to work, and lost track of time. Malever called Oliver into his office. 
"You're late," he said. "I'll see you tomorrow." 
Oliver was never late to a day of work again. 
Over the years, Malever became the father Oliver never had. Malever taught him how to dress, how to drive and how to be a man. 
Malever harbored a deep love for Ocala, his state and his country. He wanted to instill that in Oliver and every day, when the boy walked into the store, he was made to recite the preamble to the Constitution and the Gettysburg Address. Oliver can recite both speeches without fault, even now. They fall off his tongue like honey.
Malever was rich and white and lived in a world not accessible to Oliver and his mother. Still, Oliver saw Malever as a man without prejudice, an admirable trait in small town Florida of the 1970s. Oliver believed Malever wanted him to be able to freely exercise the rights and privileges as a citizen of the United States. 
But for all his learning, the law would soon catch up with Oliver. And the fundamentals of democracy he had aspired to in his youth started falling out of reach.
The mix-up
At the Ocala council meeting, Gilligan, the city attorney, continued outlining the problem that had been brought to his attention. The Florida Constitution, as he saw it, did not allow convicted felons to run for public office.
"So, the question then becomes: Does this constitutional provision apply to the city of Ocala? My answer is: I think it does."
Oliver's heart sank. It's was the opposite of what he'd hoped to hear. Even though local election officials had approved his candidacy, Gilligan was saying that he could not take office without the state first granting him clemency.
Oliver maintains he was not trying to fool anyone. He truly believed that the restoration of his voting rights signaled a green light to run for office. It seemed everyone else did, too. Until the night of the council meeting.
The third strike 
Oliver became an Ocala police officer in 1978, a year that shocked this city with the grisly killing of third grader Trisa Thornley.
Oliver was no longer a teenager. He stood strong at just under six feet. There was a seriousness to him, too. He had realized his childhood dreams. He had set his mind to achieving a goal and he had attained it. The job was confirmation that he had options in life.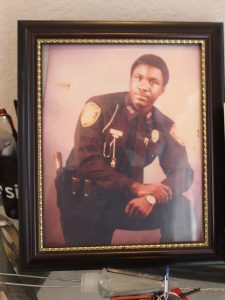 But being a cop was not exactly how he had envisioned it as a boy. Not all officers were as kind as the ones from his childhood who had come by his house. 
At that time, the Ocala Police Department had no Black captains or sergeants and only about 10 Black deputies. Oliver didn't like the way some of the white officers treated people of color. He got a bad vibe from them. 
He grew frustrated that he was part of a police force whose actions he found objectionable. So, after a year, he quit.
In the years that followed, he took classes at Santa Fe Community College and even a few at the University of Florida. He was studying to become a physical therapist assistant.
He got married and divorced. He struggled to get his life in order. 
On his visits back home to Ocala, he began spending time with a cousin and a few friends. Oliver says that one day in 1986, when he was 29, his cousin asked Oliver for a ride to a friend's house. It was a simple enough ask, so Oliver drove him. His cousin stayed at the friend's house for only a few minutes.
What Oliver says he did not know at the time was that his cousin was part of a drug deal involving selling drugs to an undercover officer. His cousin sold $130 worth of drugs — some marijuana and about a gram of cocaine. That constituted a felony back then.
Police records tell a different story, stating Oliver sold the same amount of drugs to an undercover officer with a handgun present.
The police, according to Oliver, had been tailing the car he was driving and ordered him to pull over. The same police department he'd worked for just seven years before was now officially charging him. 
Oliver said he felt more confused than scared. He had been clear he had not known there were drugs in the car. He has always said he did not know about any drug deal.
He didn't know what he was being arrested for until his city-appointed lawyer spelled it out for him. It was a laundry list of charges: conspiracy to traffic cocaine, possession of cocaine, armed delivery of cocaine, armed delivery of marijuana, and possession of marijuana.
Police offered him a reduced charge in exchange for information on where the drugs came from. Oliver said he didn't know. But, even if he did, he wouldn't have given up the information. He wasn't going to be a snitch. Not as long as his mother and his siblings lived in Ocala. If he talked, they would have to fear for their lives.
At his trial, five months after his initial arrest, Oliver denied ever owning or selling drugs. But the judge told him since he'd been in the car when the cocaine was sold, he would be held accountable. 
Oliver was found guilty on at least two counts, the sale of cocaine and possession of marijuana. The records from 1986 are contradictory and have left lawyers and city officials baffled. Some documents show Oliver was adjudicated guilty on two counts, while others show he was guilty on four counts. But all the records are clear that the judge sentenced Oliver to three months in jail (though he said he served only a month), and three years of probation. He also had to pay fines of about $1,620.
After a couple of payment stumbles and an extra year added to his probation over it, he believed he had paid his penance. He tried hard to move on with his life, but felony convictions don't just fade away. They stay with you like a branding. 
If being born poor and Black in Florida were his first two strikes, this was his third.
The battle for clemency 
With each word that left Gilligan's lips at the city council meeting, Oliver's hopes for taking office grew thinner. 
His wife, Emily, did everything she could to stay calm. She's an Air Force veteran and dedicated her life to defending the rights and freedoms America affords its citizens. She couldn't bear to see her husband stripped of his.
Oliver thought of the world as backwards. He had paid his dues and did his time. But even now, he was not a free man. Not really. 
He knew there were others like him who might not ever be able to pay their own fines. They would never have the chance to petition to a clemency board. They would never have a chance to make their voice heard. 
This seat on the Ocala council was for them, Oliver thought. He was supposed to be their champion. 
Still, he was not upset with Gilligan. Or with the council. Or the supervisor of elections. There was no denying he was a convicted felon. And they were just following the law, even though it was one that frustrated Oliver. 
Many people make the argument that convicted felons should never be able to vote, let alone run for office. If you hadn't followed the law previously, they reason, then you shouldn't be allowed to have a say in how laws are made. 
"So, the only way currently to have your rights restored is to get clemency," Gilligan continued. "And there's a process for you to do that, and that process involves the clemency board or the governor."
The clemency process in Florida has changed a few times in the past 15 years. Before 2007, all ex-felons had to go before the Executive Clemency Board at their quarterly meeting to have their case heard and their rights restored. Gov. Charlie Crist changed the clemency process in 2007 so that all "level 1" offenders — non-violent and non-habitual offenders — would have their case automatically sent for restoration review.
Oliver qualified for this. Under this rule, Oliver should have received his right to vote, serve on a jury and, most importantly to this Dec. 3 night, hold office.
But an investigation by Gilligan's office concluded that Oliver never received his rights because of understaffing in the Florida Parole Commission, which assesses an ex-felon's eligibility for restoration. Oliver and thousands of other ex-felons were qualified to receive their rights 13 years ago, but due to understaffing, never did. 
It's estimated that 150,000 nonviolent felons had their rights restored. However, an estimate of 600,000 to 1.2 million ex-felons remain disenfranchised.
In 2011, Gov. Rick Scott repealed the 2007 revision. That forced Oliver to have to apply for clemency and for the clemency board to approve him, a much lengthier process. 
Oliver maintains he applied for clemency in 2012, but never received a response. Silence from the clemency board wasn't uncommon. It's the same story for thousands convicted of felonies in Florida. He resubmitted another application in 2018. That application was still pending.
"I'm told, by the way, the clemency board meets tomorrow . . . and whether they will get to it or not, I don't know," Gilligan said. "I think it's doubtful unless somebody like the governor intervenes and moves his application up in the pile." 
That night at the council meeting, Oliver spoke only once. And that was to discuss his clemency application.
All he could do was reiterate what Gilligan had already said. Oliver's lawyer, Richard Coates, tried to persuade the council to wait until after the clemency board meeting before making a decision on Oliver. 
The clemency board cast yet more uncertainty. If Oliver's rights were to be restored the next day, what then? Could you seat someone who retroactively received the right to run for office?
The general consensus that night was a resounding no.
The public comment period turned out to be brutal for Oliver. Almost everyone who took the podium expressed a desire to see Bethea, the opponent Oliver had defeated in a runoff, fill the council seat. Oliver knew he was a felon, they argued. He should not have wasted the city's time. Besides, another election would cost thousands.
Brian Creekbaum, one of the many who stepped up to the podium, wanted a special election.
"Normally, you have to watch the Olympics to see so much gymnastics to try to figure out a way to seat a person who didn't meet the qualification process," he said.
Oliver sat silently and listened. Later, he'd say it was all in God's hands. There was a plan. 
When public comment ended, a new tennis match of back-and-forth comment began within the council itself. The consensus was to not seat Oliver, but one lone voice spoke out.
Oliver's outreach 
Oliver has lived a full life, though one rife with troubles.
He married and divorced four times and got caught in legal battles concerning child support payments. Over the years, he has had federal tax liens brought against him and received eviction notices for missing payments. In 2008, Oliver and an ex-wife were cited in a domestic violence injunction, he says over an argument about child visitation; charges were dismissed for a lack of evidence. He was involved in another domestic violence injunction in 2017 with his current wife, Emily Debose-Oliver. Oliver calls the injunction a misunderstanding, and files show the charges were dismissed by the petitioner, Debose-Oliver.
Oliver believes he tried to make things right. He built a career and tried to nurture a family the best he could. Though he began working as an orthopedic technologist in 1995, he eventually felt a calling from God and became an ordained minister. It gave him the stability he had lacked before.
He married Emily Debose in 2012, and together, in 2015, they started Deliverance Outreach Ministries of Ocala.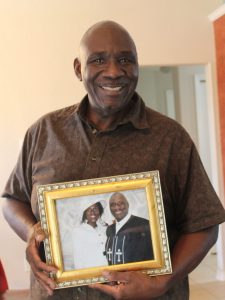 It's a church but also a medical clinic and a place for those struggling to find help. It's registered as a nonprofit aimed at helping impoverished people get the basic healthcare they need. 
Oliver runs the clinic and its ministries, and his wife operates a thrift store of sorts, where she helps people in need receive free clothing. It's a small building with several rooms; each serves a different purpose. One is reserved for a doctor to see patients, another for a therapist to offer counsel and another is filled with computers for job seekers who have no internet access at home.  
But near the back of the building there's a pulpit and a place of worship where Oliver leads service on Sundays. 
Most of the furniture and equipment came through donations, all acts of God, as Oliver sees it. 
Still, he felt a need to do even more. Again, he felt a calling. This time, a childhood friend affirmed his ambitions. 
Brent Malever, the son of Oliver's old landlord and boss, eventually took over running his father's store, along with his brother. They renamed it "Malever's."  In 2013, he was elected to the Ocala City Council.
Oliver's work at the clinic impressed Malever. He saw the small building with rooms for tackling major issues affecting the Ocala community.
Malever had an idea. He thought his friend ought to run for city council —  he'd be perfect for it. 
"You really think so?" Oliver said. 
For once someone wasn't telling Oliver no, but encouraging him. Malever had trusted Oliver his entire life; he even had Oliver babysit his children. When he saw the work Oliver was doing, helping people who needed it most, he knew he'd be an asset for local government.  
Oliver campaigned on the slogan, "One Ocala for everybody." He wanted Ocala to unite as a city, without judgment or prejudice.  
He had aspirations for his hometown. He was ready to get started. 
The final verdict
In the contentious council meeting, Malever did what he could to defend his lifelong friend. 
Malever told the council they should wait for the clemency board meeting the next day.
"Why can't we just wait this two weeks or three weeks, whatever it takes to see where we're going," Malever said. 
But Mary Sue Rich, the council president, responded that Oliver should never have run for office. 
Oliver waited an hour before the Ocala City Council was ready to vote on his future. 
"Call roll, Angel," ordered Rich. One by one the council members voted "aye" to not seat Oliver. 
And then it was Malever's turn. 
"Aye," Malever said.
Oliver understood why his friend voted against him. Malever's hands were tied; he couldn't go against the law. In Oliver's view, Malever had done all he could that night. Besides, with a yes vote, Malever would be on the winning side, meaning that he would be able to bring up the issue one more time at the next meeting if he chose to. 
All six council members voted in the affirmative. And just like that, the matter was wiped from the agenda. Just like that, Oliver was prevented from taking the oath of office. He knew his chances at the clemency board were slim to none. He knew he had lost his bid. But he also knew the council debacle had cast a spotlight on an issue that was not going to disappear any time soon. The rights of convicted felons would continue to generate debate not just here in Florida but across America in the months to come.
That night, in his bed, Oliver reflected on the odd turn of events. He had run for public office in a bid to right the wrongs of his past. But he'd been unseated. And there was a reason for that, he thought.
He turned to God. And he knew there had to be something better coming his way. 
In his living room the photograph that was intended to be his official portrait, the one in which Oliver looks so regal, still hung on the wall. 
A year later, it is still there.
Epilogue
The matter of Oliver's legitimacy was brought up briefly once more about two weeks after the Dec. 3 decision. Malever was the only council member to vote against not seating Oliver. Ire Bethea Sr. won a special election in March. 
Oliver's clemency case was still pending as of early December 2020. He has spent nearly $10,000 on legal fees, hoping to get his case heard. He knows he is lucky to be able to pay those fees, as many others aren't so lucky. He continues to run Deliverance Outreach Ministries of Ocala. During COVID-19, the clinic has taken precautions, but still sees patients. Oliver says he has enjoyed having free time at home with his wife. He attends his son's football games every Friday. He is still waiting for the state to restore his rights.