The Human Hazard is a project of the spring 2020 Environmental Journalism class in UF's College of Journalism and Communications.
For questions or to get in touch, contact Cynthia Barnett, CJC's environmental journalist in residence: clbarnett@jou.ufl.edu.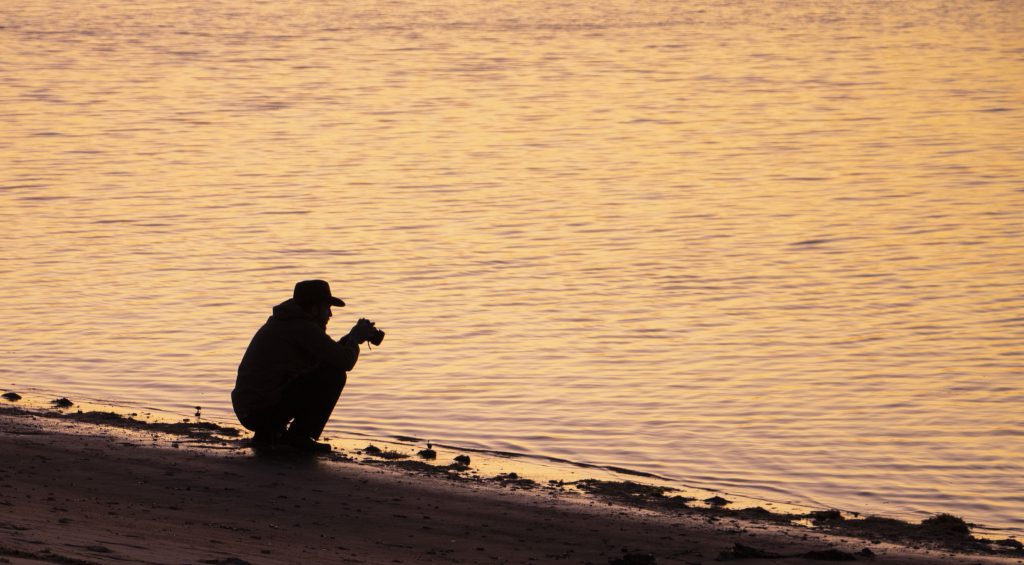 Climate change is often cast as a hazard to the health of the planet. But the 4-billion-year-old Earth will endure. From deadly heat waves to the spread of disease-carrying bugs, climate change is a grave hazard to people: "A true public health emergency," as major U.S. medical organizations put it in a call to action last fall.
Students in UF's spring 2020 Environmental Journalism class began the semester with that call, and meetings with generous professionals who took time to share their expertise as guest lecturers:
Environmental-health professor Song Liang with UF's Emerging Pathogens Institute showed us the global human health toll already underway. State Climatologist David Zierden at the Florida Climate Center and Holly Wilson with the National Center for Environmental Health at the Centers for Disease Control and Prevention in Atlanta introduced us to the climate and health databases students mined for this project. UCLA environmental policy & social justice strategist Sekita Grant addressed some of the creative solutions bringing diversity and equity to climate preparedness.
Journalists Cindy Krischer Goodman of the Fort Lauderdale Sun-Sentinel, Mary Shedden of WUSF News in Tampa, and Jenny Staletovich of WLRN in Miami helped us think through some of Florida's most urgent stories on climate change and public health and how to tell them.
And then another global public health crisis hit home, when COVID-19 forced students to work remotely. The pandemic in large part prevented them from reporting in person. But from their homes across the state, they deployed just the skills for which their generation is often criticized—getting the goods with the help of their phones and screens, and mining social media to find unheard voices such as that of Susan Roberts, a Hurricane Michael survivor in Bay County.
Nearly two years after the storm, Roberts, who is disabled, is still sheltering five other people left homeless in the hurricane, along with her own family in a trailer FEMA declared "unlivable." The heat is rising, the mold is spreading. And hurricane season is here again.
Her story reveals how the health risks posed by climate change, like COVID, disproportionately harm marginalized groups. The solutions to both crises are also similar, in that they require a global response as well as new ways of strengthening human resilience.
This project is dedicated to the Florida residents who have lost their lives to COVID, as a reminder that reporting on the environment is as much about the well-being of people as the planet.
–Cynthia Barnett, #EJUF teacher and Environmental Journalist in Residence, UF College of Journalism and Communications.
Web production: Matt Sheehan. Art director and graphics: Joshua Baker. Reporters: Noura Al-Rajhi, Ellen Bausback, Gaby Eseverri, Danielle Ivanov, Zahra Khan, Brittney Miller, Everitt Rosen, Marlowe Starling. Scientific illustrations: Christianne Lei Custodio. Additional editing: Gary Green and Ethan Magoc. Production assistance: Jasmine Dahlby.
Additional thanks: To Carolyn Cox of the Florida Climate Institute, and the many citizens, scientists, policy-makers and local leaders who took the time for interviews amid the COVID-19 emergency.
Student contributors to the Human Hazard project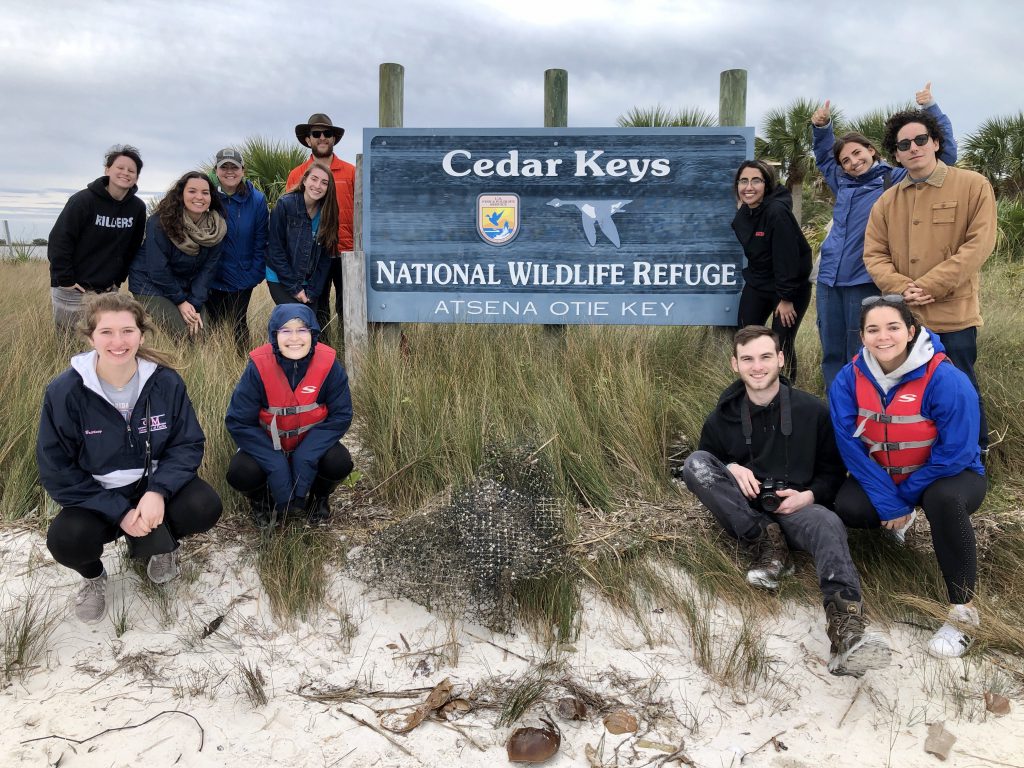 Before COVID: #EJUF class on an overnight field trip to the Cedar Keys National Wildlife Refuge.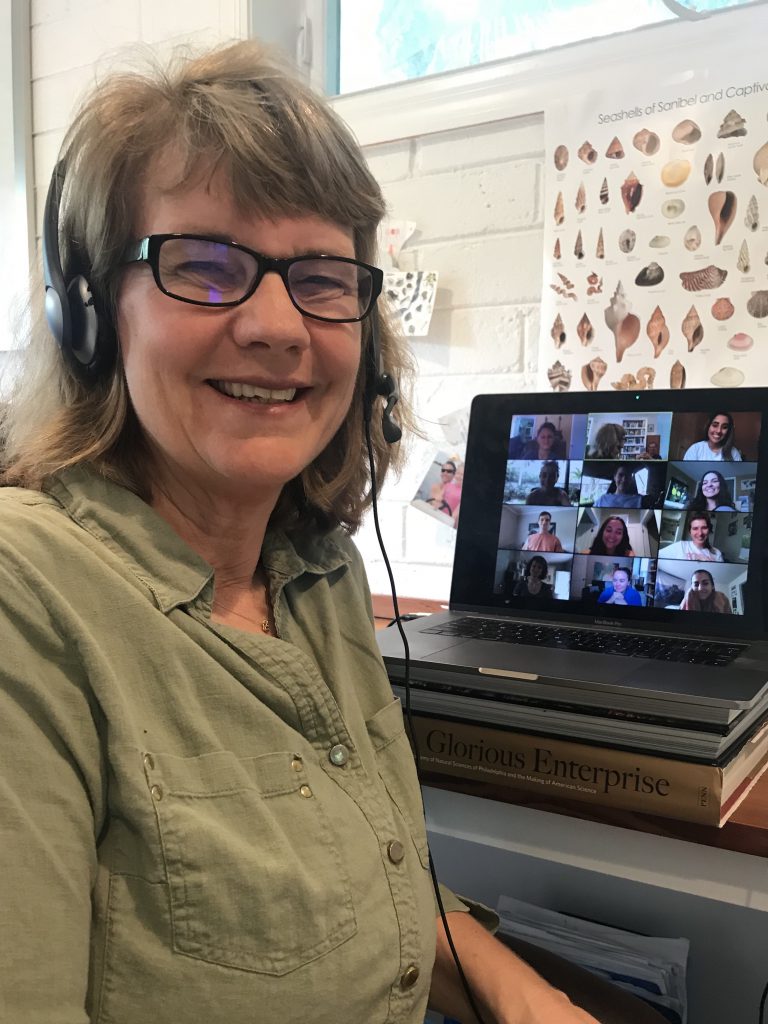 After COVID: #EJUF class moves to Zoom.