A "resilience worker" from Houston helps out after Hurricane Michael tore through Panama City on Oct. 10, 2018, leaving thousands homeless in Bay County and beyond. Supercharged by abnormally warm waters in the Gulf of Mexico, Michael was classified by NOAA's National Hurricane Center as a Category 5 storm with winds estimated at 160 mph. (Photo courtesy ResilienceForce.org)
Paying as much attention to human resilience as to beaches and the built environment is a key solution for Florida climate preparedness
By Gaby Eseverri
BAY COUNTY—The wind roared outside their single-wide. The thin walls heaved, and then began to cave.
In a 14-by-76 mobile home in the middle of the North Florida woods, 14 people tried to keep one other calm. Susan Roberts thought they were all going to die.
As the windows started to break and glass hit her husband in the back, they realized their home wasn't safe. The trailer wasn't secured, and Roberts felt the floors lifting beneath her feet. "It started falling apart with us in it."
They had 30 seconds to get out, she estimates, and they had to face the storm to do it, crossing the yard and a street to make it to a smaller, secured mobile home.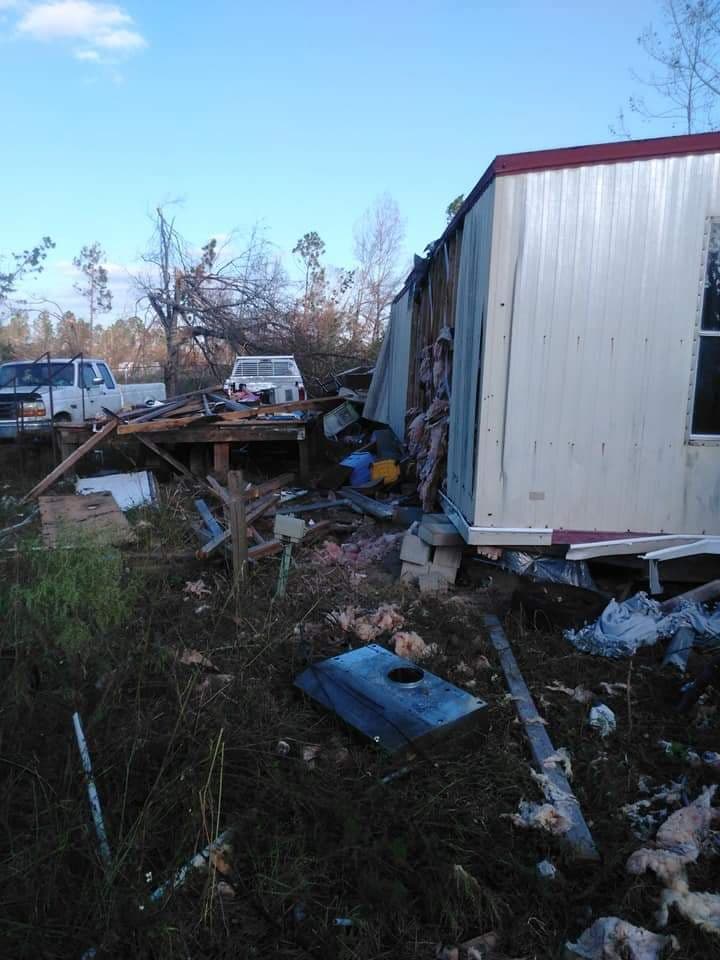 Heads down and arms locked, all 14 of them including a 10-month-old wrapped in a jacket in his mother's arm and a chihuahua named Cookie braved what NOAA's National Hurricane Center would later classify as "the strongest hurricane landfall on record in the Florida Panhandle," striking as a Category 5 storm with winds estimated at 160 mph.
On a normal day it took Roberts a few minutes to cross to the smaller trailer where her husband lived. The day in October 2018 that Hurricane Michael changed their lives, it took 45 minutes. Their survival seems miraculous in a storm that killed 59 people and caused an estimated $25 billion in damages in the United States.
But Roberts' extraordinary resilience the day of the storm has not seemed to help in its aftermath.
While the Federal Emergency Management Agency declared Susan Roberts' home unlivable, the agency provided her only $3,000 in relief, not nearly enough to repair the ripped-out AC and the half-blown-off roof.
Susan and John, her husband from whom she has been legally separated for 10 years, now live together in her "unlivable" home, along with their son and five others whose homes were damaged beyond hope in the hurricane. FEMA "just quit talking to us," Susan Roberts said. "They made promises and then didn't keep them."
Roberts' story reveals a hurricane-sized hole in what is known as resilience planning—preparing communities and the state for the hazards of climate change, including strengthening storms. Florida has paid much more attention to climate change including preparedness since the election of Gov. Ron DeSantis, who appointed the state's first chief resilience officer in August 2019. The officer, Julia Nesheiwat, framed resilience in terms of infrastructure, property and other "assets" in her first annual report before she left Florida to become President Trump's deputy assistant for Homeland Security and Resilience.
Advocates say such plans must include vulnerable people alongside at-risk infrastructure and ecosystems. Human resilience remains "largely under-resourced, ignored or inadequately understood in policymaking in Florida," says Sekita Grant, an environmental policy strategist at the University of California Los Angeles.
"The human aspect of environmental protection and climate change is all too often left out of policy conversations." —Sekita Grant, environmental policy & social justice strategist, UCLA.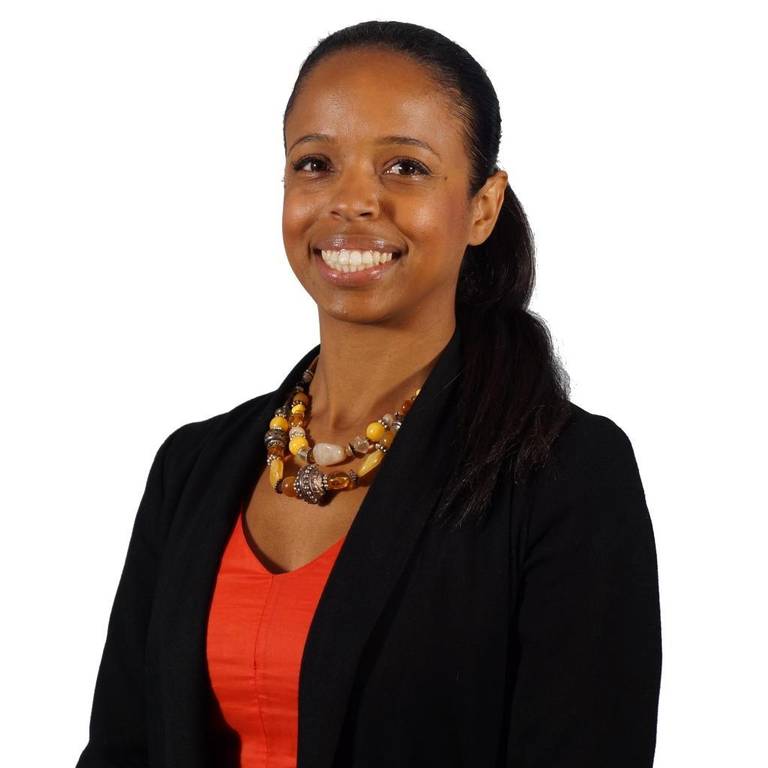 Federal emergency response is just that; while FEMA works to meet basic needs and supplements recovery efforts, it cannot make survivors whole, said external affairs officer Sue Carlson.
The agency's Individuals and Households Program (IHP) assists people with uninsured or underinsured expenses and needs. But the program "is not a substitute for insurance," Carlson said, "and cannot compensate for all losses caused by a disaster.
"The hardest part is for all of us who just want to do good for survivors in our country," she said.
Roberts, 57, who has been disabled since 18 with a degenerative spine disease, said she's felt obligated to shelter the other hurricane victims; a ninth lives in a tent in the backyard. They are essentially living without air-conditioning, she said; while they have window units, the walls and roof are "in bad shape" so the AC doesn't cool. The heat is severe, and the leaky roof is getting worse.
The story is not uncommon in Bay County, where the population of homeless school-children soared in the wake of Michael from 800 to nearly 5,000, according to the county's Long-Term Recovery Task Force.
But the hurricane-ravaged county is only the most obvious example of social vulnerability to climate change in a state where some 25 percent of coastal communities have poverty rates of 25 percent or higher, said Grant.
Even the most impressive regional climate change efforts in Florida lack focus on the human side of resilience, she said. Grant completed a study of Florida social vulnerability and climate resilience last year as a legal fellow with Florida Sea Grant and UF's Levin College of Law. Analyzing local comprehensive land-use plans for Bay, Palm Beach, St. Johns and Miami-Dade counties, she found inconsistencies in how counties included vulnerable populations in resilience plans. "There is a need for disaster response and rebuilding programs to be better designed for and accessible to people living at the margins," Grant wrote.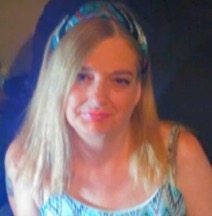 "The human aspect of environmental protection and climate change is all too often left out of policy conversations."
Robert "Bob" Majka, Bay County Manager, said the built environment is crucially part of the people story: It's especially hard to protect older homes against storms. The majority of homes damaged were built prior to 1990 and stronger building codes; meanwhile more than 13 percent of the population lived in mobile homes. An estimated 2,000 people were still trying to find a home earlier this year, according to Doorways of Northwest Florida.
FEMA reports providing about $149 million in housing assistance within the Panhandle. About 420 households received temporary housing, 505 households achieved permanent housing and 21,000 households had their rent paid until April 2019.
According to Grant, some people struggle to complete FEMA forms and funding applications due to a lack of internet access, transportation, literacy, English language proficiency and "other resources necessary to navigate the application process."
While it has been difficult for Roberts and other residents to deal with the disaster-relief bureaucracy, Roberts and her family members perceive there was more government support for rebuilding businesses, particularly beaches and motel industries.
Grant said the perception was common in Bay County following the storm. The beaches chamber and tourism board built a "Post-Hurricane Michael Public Relations Plan" and "Post-Hurricane Michael Media & Creative Plan" that invested $5 million in ad buys while many residents were still homeless. The campaigns included a Thanksgiving gratefulness campaign in 2018 and a "Plan Ahead" campaign in 2019 with ads like, "The beach always brings us back."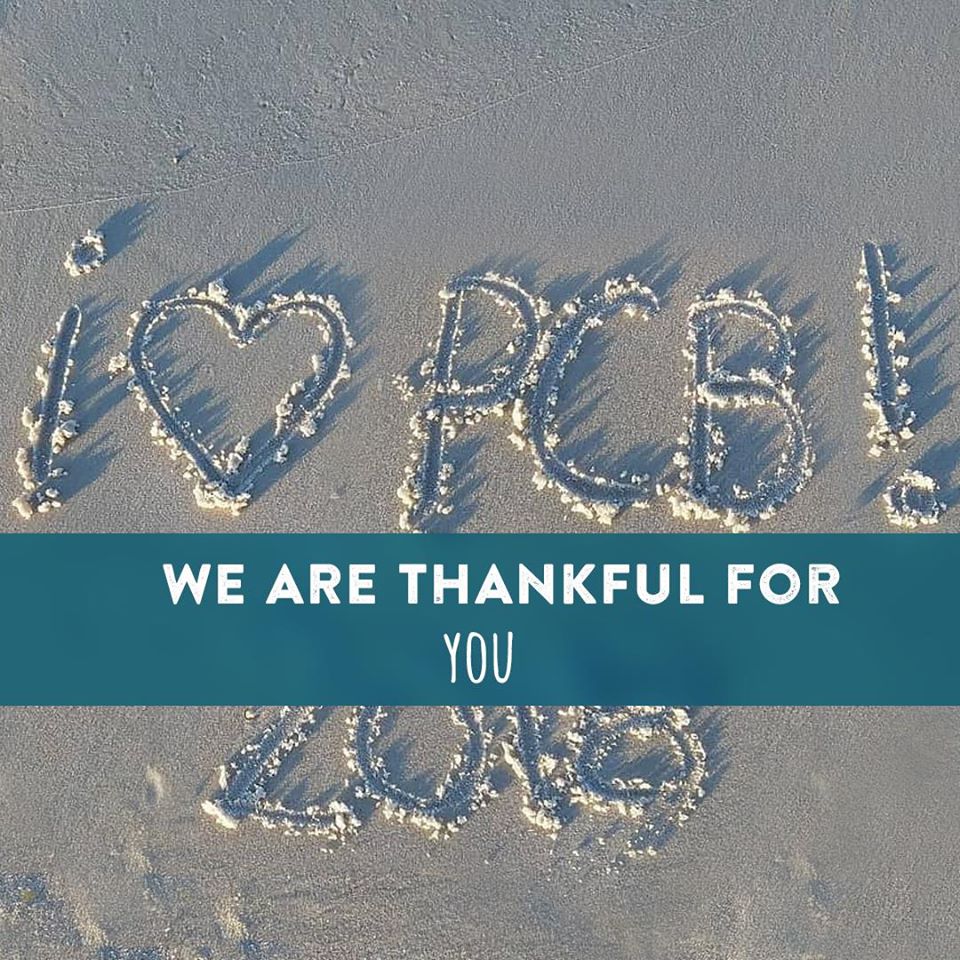 The economic reality for the importance of tourism is clear, Grant said. But climate change poses such a risk to the coasts that recovery also should involve work to help diversify Florida's economy, she said.
"Florida has made a choice," Grant said. "It has doubled-down and tripled-down on this choice to support high-wealth investments, to support the tourism industry. They are kind of stuck in a high-risk game."
In an analysis of Florida tourism and climate change published in the collaborative 2017 book Florida's Climate, Julie Harrington at FSU's Center for Economic Forecasting and Analysis and her coauthors noted how much the tourism economy makes the state vulnerable to "small-probability events" including epidemics and natural disasters. Those small probabilities have had a big impact, with COVID-19 shutting down Panama City's white beaches—and virtually all tourism—for more than a month in the busy spring season.
Majka said that the county has worked to supplement the tourism industry, which makes up an entire third of the local economy. Bay County's strategic plan includes targeted investment in high-tech, manufacturing companies, aerospace and the maintenance, repair and operations market.
Another part of the answer is to convene far broader parts of the community to plan and build strategies that include diverse perspectives, said Janice Lucas, Executive Director of LEAD Coalition of Bay County. The public-private partnership's programs include a construction-work training course that helps residents develop skills for the building industry, which has soared since Hurricane Michael.
"The problems that created these pockets of poverty and vulnerable communities were not created in isolation," Lucas said, and they cannot be solved in isolation.
"The realization is that our fate is intertwined."
Grant said other promising models are emerging from new organizations such as Resilience Force and New Florida Majority that are pushing state and federal-scale approaches to climate change and disaster relief that address people and collective resilience "rather than only prioritizing property rebuilding."
Earlier this year, those nonprofits released "A People's Framework for Disaster Response: Rewriting the Rules of Recovery After Climate Disasters," with recommendations that include a workforce training program for "resilience workers" who are increasingly needed to respond to disasters.
At the federal level, a "Resilience Corps" could help with post-disaster rebuilding and provide jobs in the model of the Works Progress Administration that employed 8.5 million people and supported an additional 30 million dependents during the Depression, the report said.
Hurricane Michael destroyed about 60 percent of the affordable housing in Bay County. The county's Long-Term Recovery Task Force estimated it will take more than five years to restore what was lost. But demand had outstripped supply even before the hurricane.
Putting disaster recovery funding into workforce training—and targeting re-employment for nontraditional construction workers such as women of color—could make a difference for both families who need their bread-winner working again and the supply of housing, according to the People's Framework report. "Poor communities are pushed deeper into poverty when recoveries focus on rebuilding property, not people," said Saket Soni, Resilience Forcer founder and director.
In Panama City, Octavia Pullum, 37, and her three kids, homeless since Hurricane Michael, have relied on local generosity including living in a backyard "Tent City" for 10 months. She and the children now live in transitional housing; they were supposed to move out by now but COVID-19 has them in limbo. Pullum lost her job at Steak 'n Shake due to the pandemic. Her children have lost what was already a tenuous connection to school because of their lack of technology to learn "at home."
"I'm not gonna run. This is home." —Panama City mom Octavia Pullum.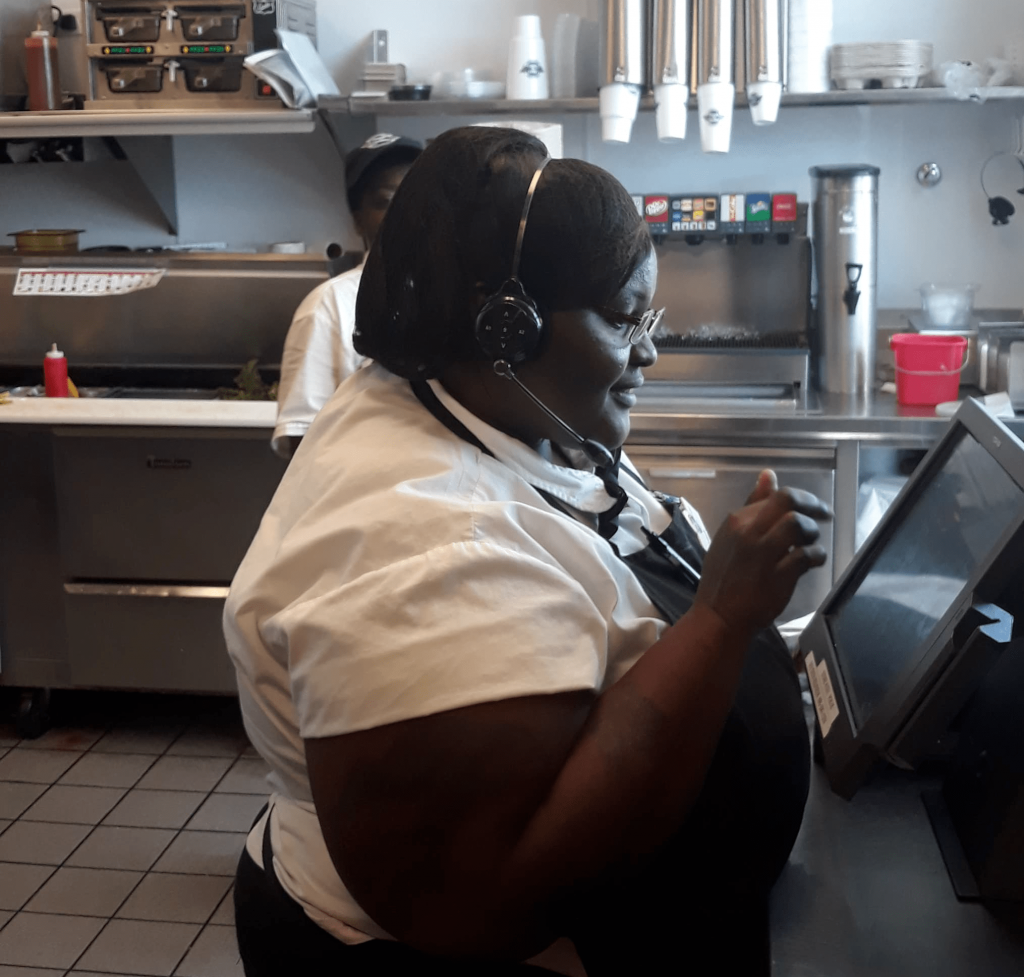 Pullum is looking for a two-bedroom space but can only seem to find places upwards of $1,000 a month. Rents have seemed to double since the hurricane, she said. But she doesn't want to leave Panama City.
Roberts and her family also consider Bay County home. She said she has loved living down the street from her daughter and grandchildren. But life has become so difficult in her part of the Gulf coast that she is trying to figure out how to leave. Roberts said she requires back surgery but cannot find a local surgeon who will take her Medicaid.
Mold is growing in the trailer, possibly due to the roof leak or the humidity. But most of all, she fears the next storm.
Warm ocean temperatures and other signals have forecasters predicting "above-average probability for major hurricanes making landfall along the continental United States coastline …."
Roberts said she doesn't think her family could take another hit.
"We've lost too much," she said. "Next time it may be a family member we lose."