'Forever chemicals' are finally coming under scrutiny in Florida and around the nation.
By Elise Elder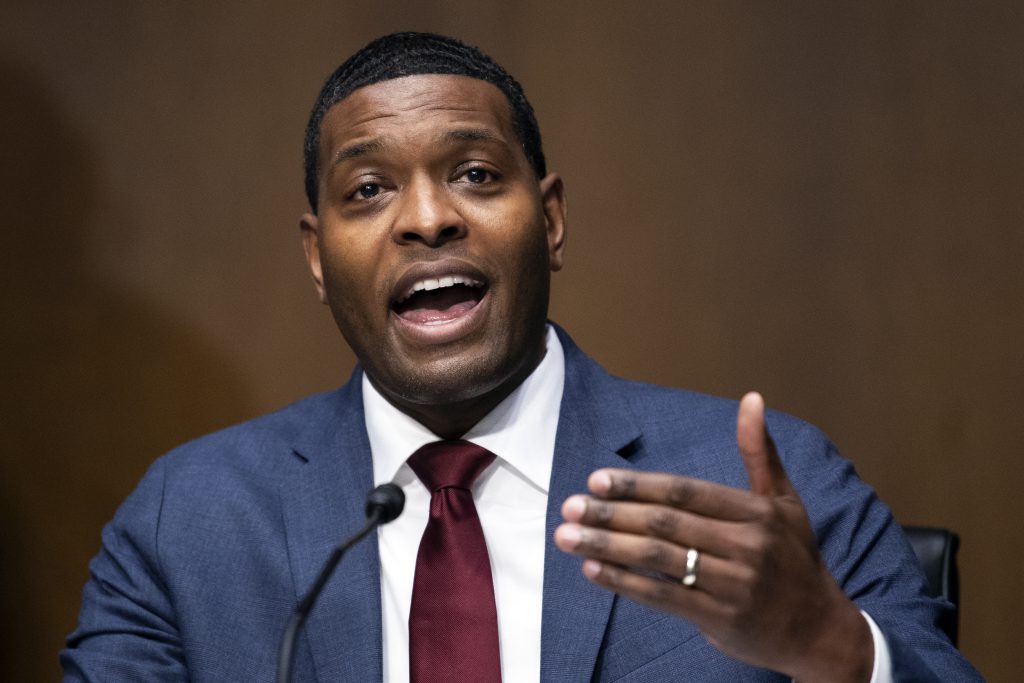 After the chemicals known as PFAS were developed in the 1930s, their use spread very quickly to all manner of products that touch our lives: non-stick coatings, stain-resistant products, waterproof fabrics, resins and foams.
As it turned out, their harm spread quickly too—into waters and soils, and ultimately into our bodies.
As their health concerns became better known, however, regulation of these so-called "forever chemicals" has been slow to follow.
PFAS are a group of manufactured chemicals found in a great number of consumer and industrial goods from popcorn bags to household cleaning products. They also build up in the human body, in wildlife, in air and water and even the rain.
There are more than 6,000 different varieties, with PFOA and PFOS the two most common classes tested by the U.S. Environmental Protection Agency (EPA). Yet the agency has not established official safety regulations for them. In 2016, the EPA developed a health advisory level for drinking water at 70 parts per trillion (ppt). While it is advisory, it is not the law.
The rules leave "no enforceable drinking water standard for PFAS," says Genna Reed, a senior analyst at the Center for Science & Democracy, a project of the Union of Concerned Scientists,
And drinking water "is kind of the main exposure pathway of PFAS right now," she says, "or at least what we know of."
With growing awareness and a new presidential administration in Washington, 2021 may be the year that sees hard action on an issue where regulation has so far been soft. President Biden has nominated Michael S. Regan to lead EPA. As secretary of the North Carolina Department of Environmental Quality, Regan oversaw the state's PFAS clean-up efforts, notably in the Cape Fear River watershed, according to Chemical & Engineering News.
During his Senate confirmation hearing last week, Regan called PFAS a top priority and pledged "a full accounting of how these forever chemicals are entering into our water, as well as our air."
With the chemical industry opposed to regulating PFAS as a class of chemicals, regulation up to now has been piecemeal. In 2006, the EPA invited eight companies to join a PFOA Stewardship Program, a global program with two goals: to achieve a 95% reduction in emissions by 2010 and a commitment to work toward total elimination of these chemicals by 2015. All eight companies stated that they met the goals created by the voluntary program. But some phased out production of PFOA and PFOS only to replace them with other kinds of PFAS compounds.
The Trump Administration's 2019 PFAS Action Plan set out to evaluate maximum contaminant levels for drinking water and the possibility of labeling these chemicals as hazardous substances. The plan also developed groundwater cleanup goals for contaminated sites.
EPA strengthened the plan last year, but has not finalized a drinking-water standard. "Arguably, this health advisory level is not protective enough of human health," says Reed. When the U.S. Agency for Toxic Substances and Disease Registry released a toxicological profile of PFAS, "the levels at which these chemicals can be harmful to human health is actually far lower than that 70 ppt number."
States including Florida, Rhode Island, Connecticut, New Hampshire, Maine, Colorado, Delaware, Iowa and Washington have adopted the 70 ppt health advisory level. New Jersey, having discovered industrial contamination from DuPont, Chemours, 3M and Solvay Polymers chemical companies in drinking water, is a leader in stricter state regulation. The New Jersey Department of Environmental Protection last year formally established maximum contaminant levels of 14 parts per trillion for PFOA and 13 parts per trillion for PFOS. The new rules require statewide testing of public drinking water and add the chemicals to the state's list of hazardous substances.
Vermont and New Hampshire also have established maximum contaminant levels. In Vermont, PFAS cannot exceed 20 ppt in drinking water, and in New Hampshire it cannot exceed 12 ppt for PFOA and 15 ppt for PFOS. Nevada allows 667 ppt for both chemicals.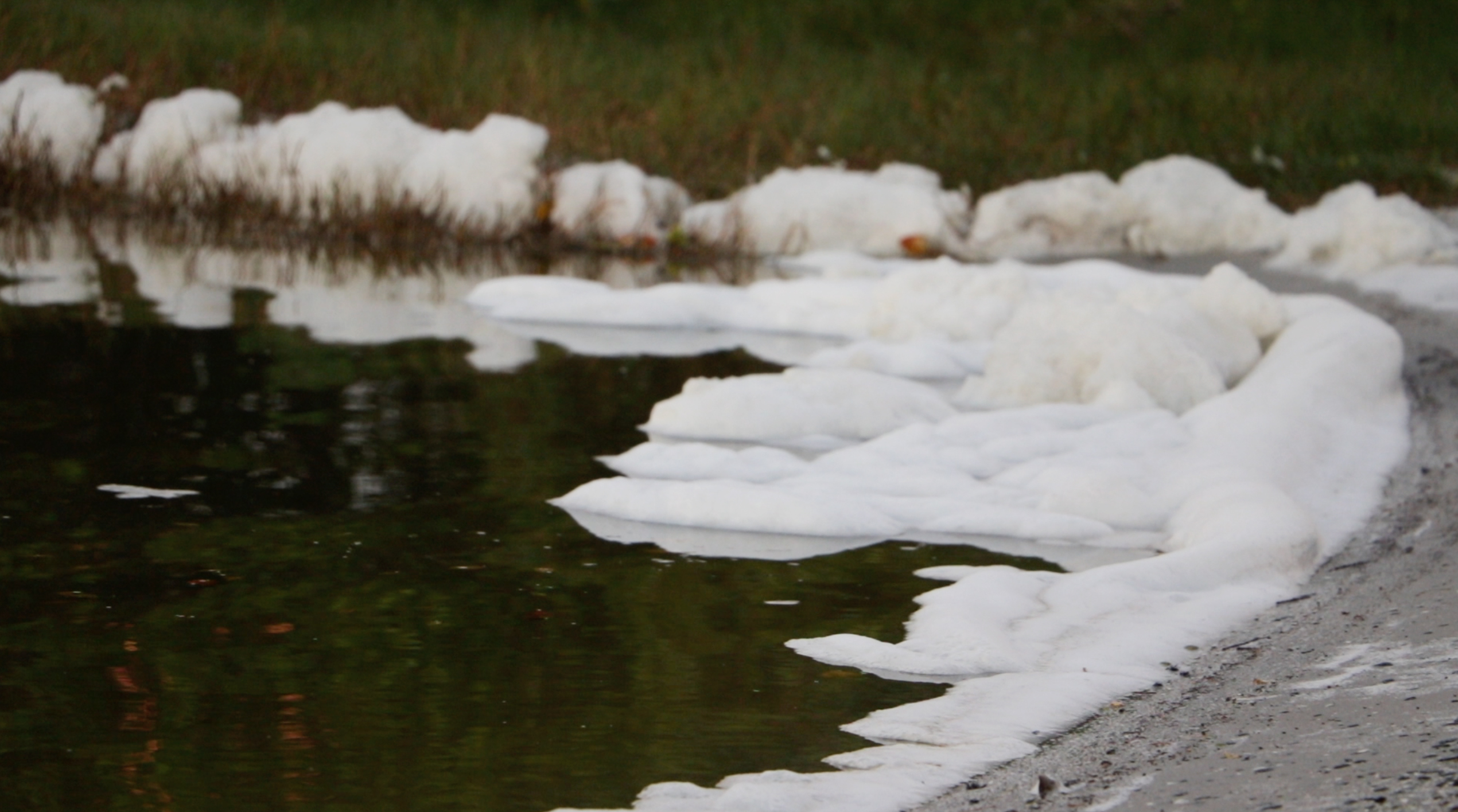 Testing the waters in Florida
This past summer, the Florida's Department of Environmental Protection (DEP) issued what it calls its "dynamic plan" for PFAS contamination. The technical and regulatory framework sets out cleanup targets for contaminated sites; further investigation of PFAS contamination; and a response strategy to minimize future risks and impacts.
"The plan summarizes data and lessons learned from prior and ongoing investigations," says DEP deputy press secretary Alexandra Kuchta, and will inform DEP's next steps.
The dynamic plan acknowledges PFAS contamination, but does not explicitly state how Florida will ensure all contaminated sites will be cleaned up—or how the state will limit new exposure. For example, the DEP has accepted the drinking water health advisory level of 70 ppt, but like EPA, it is only an advised limit, not the law.
The DEP began testing Florida's water in late 2018 and soil in 2019. Initially, 14 PFAS compounds were found and reported. That has since been expanded to 23.
DEP is also working with the University of Florida Center for Environment and Human Toxicology to develop cleanup target goals in soil and groundwater. So far, DEP investigations have found three different public well systems in Florida with PFOA and PFOS concentrations exceeding the health advisory level of 70 ppt: Three public wells in the city of Stuart; one in the city of Zephyrhills; and two in Escambia County. All of these wells have since been shut down. Other investigations are ongoing at fire training facilities, dry cleaners and state-funded cleanup sites, says Kuchta.
Of 25 fire training facilities selected for sampling PFAS in groundwater, surface water, soil and sediment, 21 exceed advisory levels. Of 15 dry cleaner sites selected for sampling, ten were found to have concentrations above the advisory level.
FDEP has also worked with the Department of Defense and NASA's Kennedy Space Center to investigate PFAS contamination in federal facilities in Florida. Of nine agencies contacted, five had reported at least one base with contamination levels above the health advisory, and the other four did not report data back to the FDEP. The Air Force reported that all eight of eight state bases exceed the advisory level.
While Florida does not have the highest number of contaminated facilities, says Reed with the Union of Concerned Scientists, the levels of PFAS in its sites are among the highest. Jacksonville Naval Air Station and Patrick Air Force Base in Brevard County are among the top 10 most-contaminated federal sites nationally.
What's next
Bills related to PFAS monitoring and regulation failed to pass in both the 2019 and 2020 sessions of the Florida Legislature. But tougher drinking-water standards are expected at the federal level in a Biden Administration. Biden pledged during his campaign to set enforceable limits for PFAS under the Safe Drinking Water Act and designate PFAS as a hazardous substance under federal Superfund law. The "hazardous substance" designation would set cleanup in motion and require polluters to pay a large part of it.
President Biden also promised to push PFAS substitutes in the marketplace, which means the Administration could direct the EPA and the FDA to phase out non-essential uses of PFAS in food packaging, cosmetics, sunscreens and other products. In December, Amazon, the world's largest retailer, announced that it is expanding its restricted substances list to include PFAS. The move will ban the chemicals in food packaging materials used for its Amazon Kitchen brand.
Federal action would infuse some much-needed urgency into a slow response, says environmental law scholar Hannah Levine. "There is a lot of talk about proposed action and why taking action is important in regards to regulating PFAS," says Levine, author of the law review article "Zombie Chemicals – Learning From Our Past to Prevent Haunting in the Future: Why the EPA Should Regulate PFAS Chemical Compounds."
"There really isn't all that much action," she said.
---
Read Next: What You Can Do