FORT MYERS, Fla. – Elaine Livingston, 74, paced up and down her sidewalk. Tears streamed down her face, her hands shaking as she prepared to find out the worst. 
"I've been crying and breaking down probably every hour on the hour," she said.  
Livingston returned to her Fort Myers home for the first time on Oct. 1 after evacuating from Hurricane Ian. She made the decision to leave hours before the Category 4 hurricane swept through Lee County. Meanwhile, her husband decided to stay. She recalled the conversation they had moments before she left.  
"He said, 'I'm not leaving, I'm staying', and I said, 'Well, I'm leaving,' and that's when I left to my son who lives on the west coast," Livingston said.
With so much unknown and a loss of communication for over 10 hours, Elaine feared her husband might be dead. She said this was not just a hurricane, and she's right. It was her whole life.  
When she walked into her home, a wave of relief overcame her as she found her husband alive.  
"I was afraid we would have to replace him," Livingston said. 
The couple has lived in their home for over 20 years. They experienced Hurricane Charley in 2004, and Elaine says this was by far the worst.  
"It's like we got bombed," she said.
Her house is about five miles away from the Sanibel Causeway. The causeway was damaged in three places when Ian slammed into the coast. After seeing the surrounding destruction, Elaine said it was hard to believe, and she was grateful her home was still standing.  
But it was the inside of her home that didn't escape the flood water. Her carpets were soaked, mud was stuck to the floors and everything 4 feet and below was destroyed. 
"I'm happy it's a mess, but that can be replaced," Elaine said. 
Together, alongside her husband and two sons, Brandon and Timothy Livingston, they cleaned up her home. They cut the soaked carpets, scrubbed the mud off the floors and sorted through family heirlooms. At times it was a painful process, and Brandon said it wasn't easy.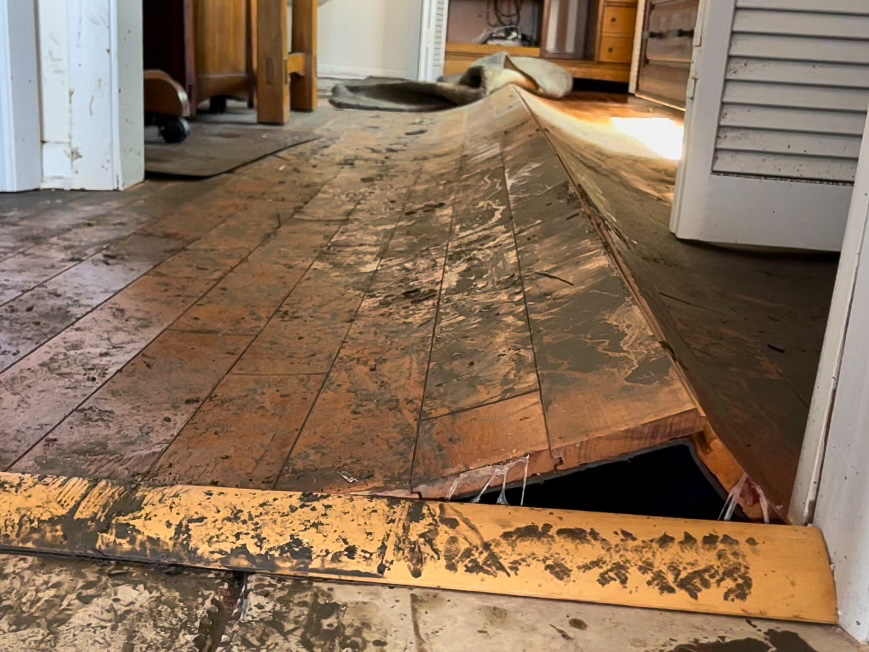 "It's been every possible emotion you can imagine," Brandon said. "Frustrating, sad, we've made jokes, we've laughed. It really started to set in when you saw the pile of stuff that's been here for 20 years."  
They tried to salvage as much as they could, it was the time they spent together that mattered most. 
"Taking the time to pause and reflect, to make sure they understand how lucky they are to be alive at the end of it," Brandon said. "There are probably a lot of people that didn't survive this or are going to be a lot worse off than this." 
Elaine said at the end of it, she's grateful for her family.  
"That gets an A triple plus," Elaine said. "They are terrific." 
With the love and support of her family, Elaine said she knows she will get through this. The future of her home is still unknown, and after the cleanup is complete, she said she will make the decision to stay or leave.