IONA, Fla. — Since 2014, John Terlep has owned his produce stand. 
A staple of the area, Pair-A-Dice Produce has been passed down through four generations of owners in its 80 years in business. Terlep, who previously worked as a wholesale produce seller, said he told the stand's previous owner he wanted to take over the business when he retired. 
After all, produce is his livelihood.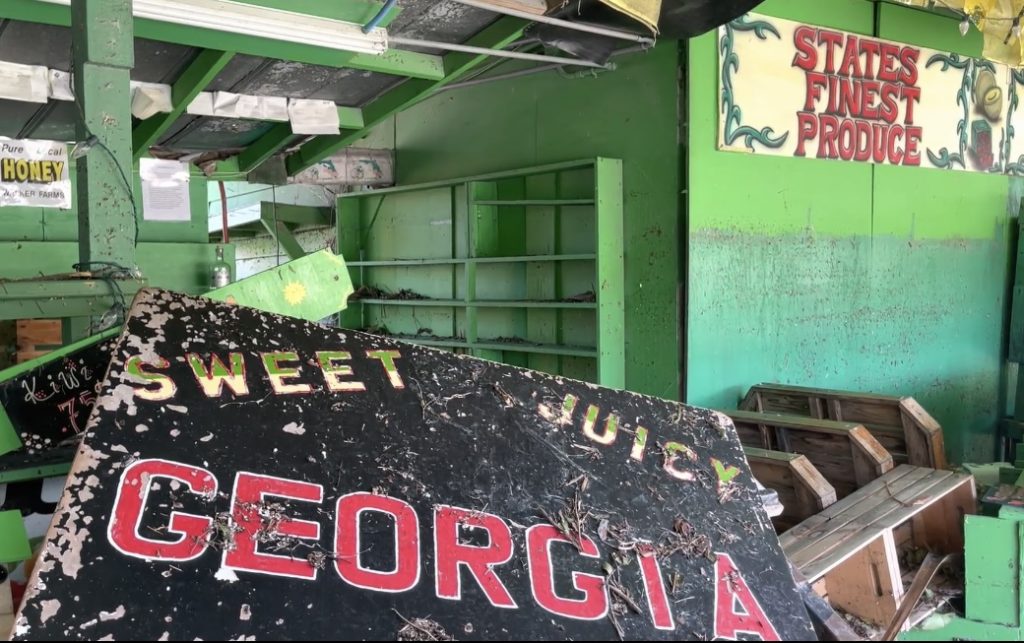 "This is all I know what to do," Terlep said. "This is how we make our living. This is how I employ 10 employees. This is how we employ, you know, 10 families."
When Hurricane Ian made landfall in Lee County on Sept. 28 as a Category 4, it flooded and tore apart homes and businesses. While Terlep's above-ground home survived the storm's impact with minimal damage, his family's vehicles were almost completely underwater, which left him with no way to check on his stand. His business manager arrived at Pair-A-Dice first, telling Terlep through tears that the store, and everything in it, was gone.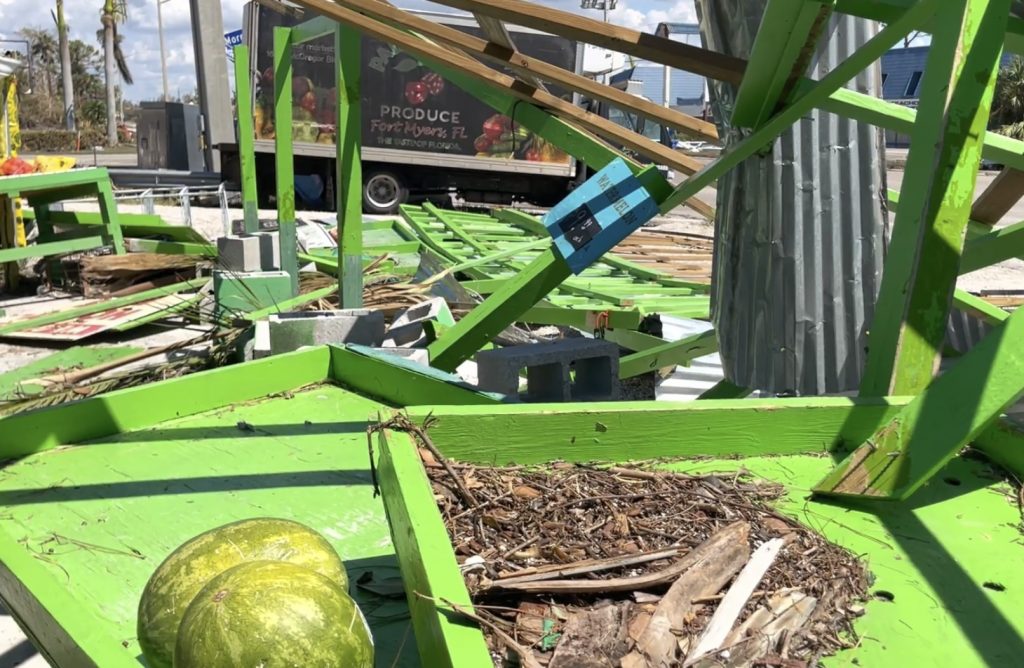 When Terlep made it to his business two days later, he took in the scene for himself. His inventory was unsalvageable and most of his supplies were destroyed. His four delivery trucks, which had all been left in front of the stand to protect it from the storm's wind, had been totaled in floodwaters. Two could be seen blocks down the street.
But to Terlep's surprise, the building itself still stood. Immediately, he knew he'd be able to recover.
"We can do it," Terlep said. "If the shell is here, we can do it."
Craig Makela is a delivery driver for Pair-A-Dice Produce. A north Cape Coral resident, he endured minimal damage to his home. In the aftermath of the hurricane, Makela's biggest fear came from not knowing whether he'd have a job to return to.
"I expected to come back, do some cleanup, you know, hopefully, have some work," Makela said. "So, cleanup is work now."
According to Terlep, it could take his team about a month before the produce stand is in a position to be reopened. But his loyal customers are already showing support. He said the disheveled produce stand is still getting visits from regular shoppers hoping to buy any available produce as a way to help keep the business running.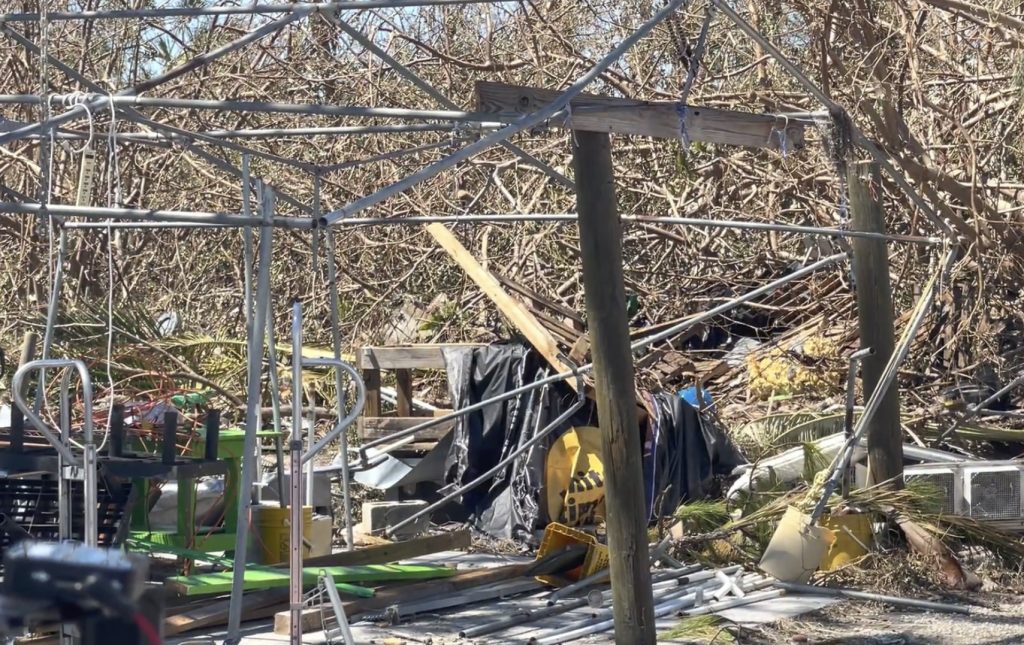 Pair-A-Dice buys its citrus from sellers on the Indian River and receives other produce from wholesalers in Tampa and Miami. It carries favorites such as avocados, peppers and tomatoes, and sells homemade guacamole, salsa and Key lime pie, among other treats.
"You name it, we had it," Terlep said. "There's nothing we don't sell here."
Pair-A-Dice Produce is closed until further notice. Terlep and Makela, along with the rest of the employees, will continue to clean up the stand and rebuild with what's left of the business until they once again have a functioning space to sell produce. Terlep said he gives it until the end of October.
"As long as people are healthy, we can rebuild. And we will. We're strong Floridians, we will."