PINE ISLAND, Fla. – Leyli Ramos and her husband usually load their trailer bed with lawn mowing equipment. Now, it's packed with their neighbors. It's serving as a makeshift bus, shuttling newly arrived Pine Island residents to their homes and workplaces after Hurricane Ian.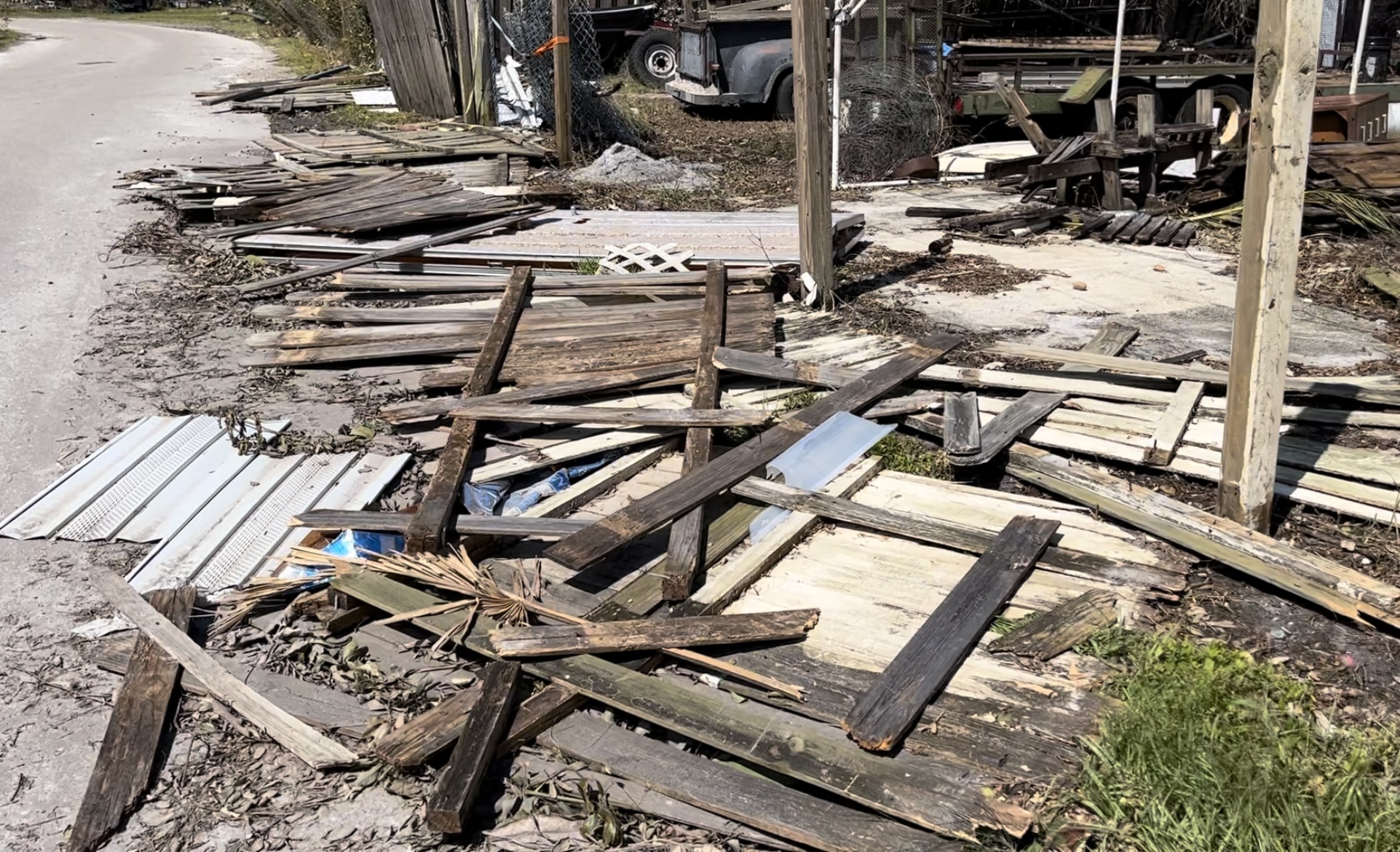 Family, friends and strangers sit shoulder to shoulder as they embark on a long, bumpy ride– dodging downed power lines and trees. For many of them, it's their first time back on Pine Island since Hurricane Ian hit. 
"We left Tuesday night," Ramos said. "At that point, it was raining, and there was a bit of wind. We weren't here for the strongest part of the storm. Today is our first day back."
This small agricultural fishing community off the coast of Cape Coral was one of the hardest hit areas after Hurricane Ian rolled through Sept. 28. What once was a colorful collection of beach homes, restaurants and businesses are now destroyed.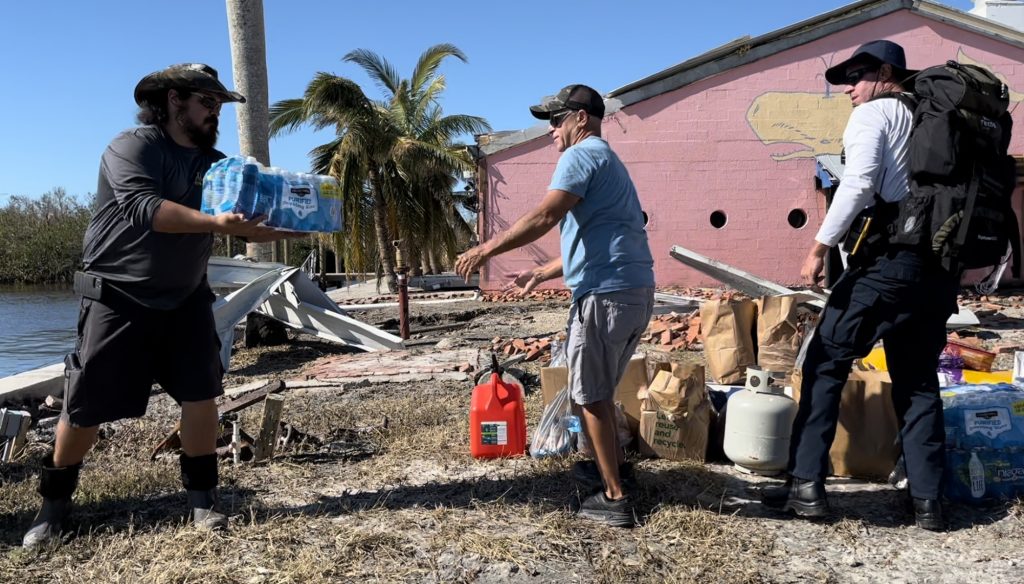 "This is the first time I've ever gone to Matlacha and seen clear across the island the entire way," said Marcus Haupt, who grew up in Southwest Florida and traveled to Pine Island to help the hard-hit community. "I mean, all the major restaurants and businesses that have been around here since I was a child [have] all washed away. Destroyed. It's incredible. It's terrible."
About four stops and 40 minutes later, Ramos and her family arrive at The Palms at Pine Island, the neighborhood they've called home since they moved from Mexico 17 years ago.
What they see is heartbreaking.
"It's sad," Ramos said. "It's sad because in the 17 years that I've lived here, I had my three kids and I've never left. I've never seen it like this."
A few mobile homes are flooded, and others no longer look like the houses left behind. Furniture, walls and trees are all displaced.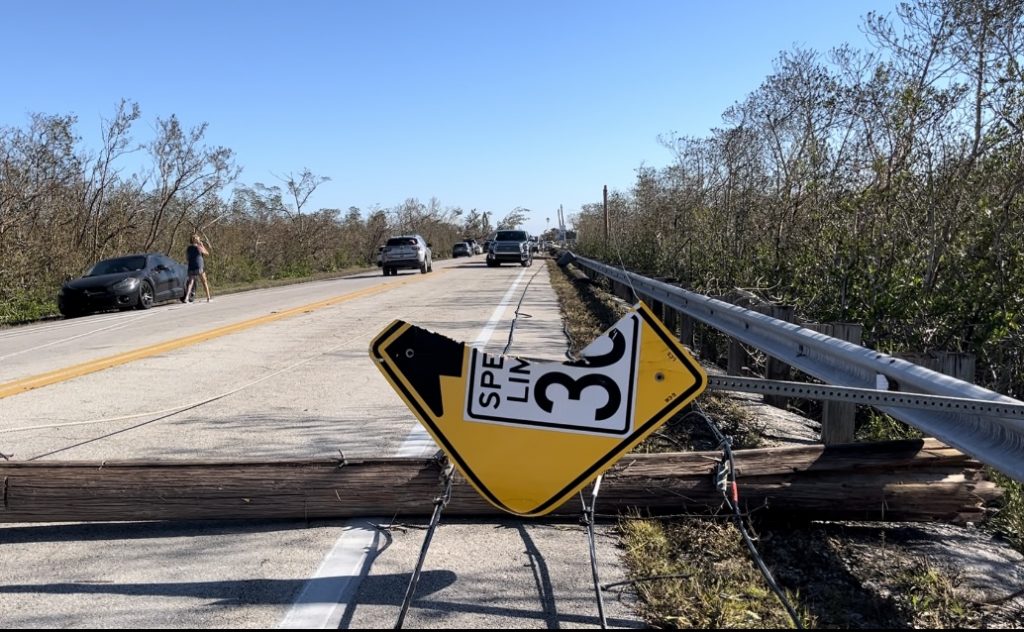 "This one just came in and just sat on top of everybody and just ruined houses, ruined livelihoods," said Haupt. "We're very fortunate that everybody in my family survived. I know a lot of people out here are less fortunate now."
As she walks toward her home, Ramos's neighbors stop cleaning up debris to wave or smile. Many of them check in on her and she does the same. There's a true sense of community.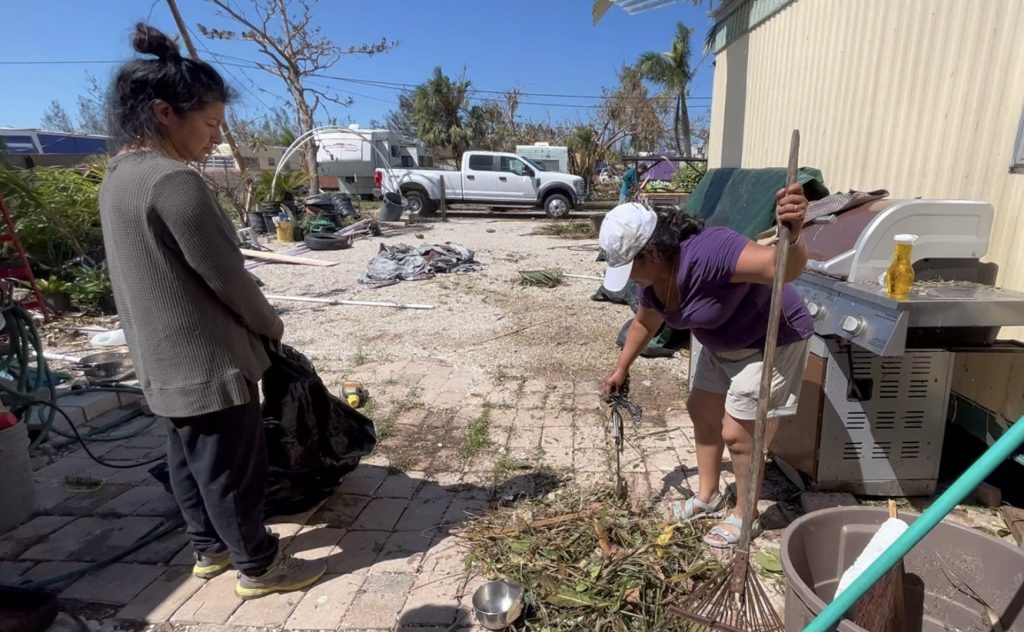 "It's mainly Hispanic people living here," she said. "We all know each other."
When Ramos arrives at her home, she's relieved. There's some water damage, a broken door and some debris, but her home is intact.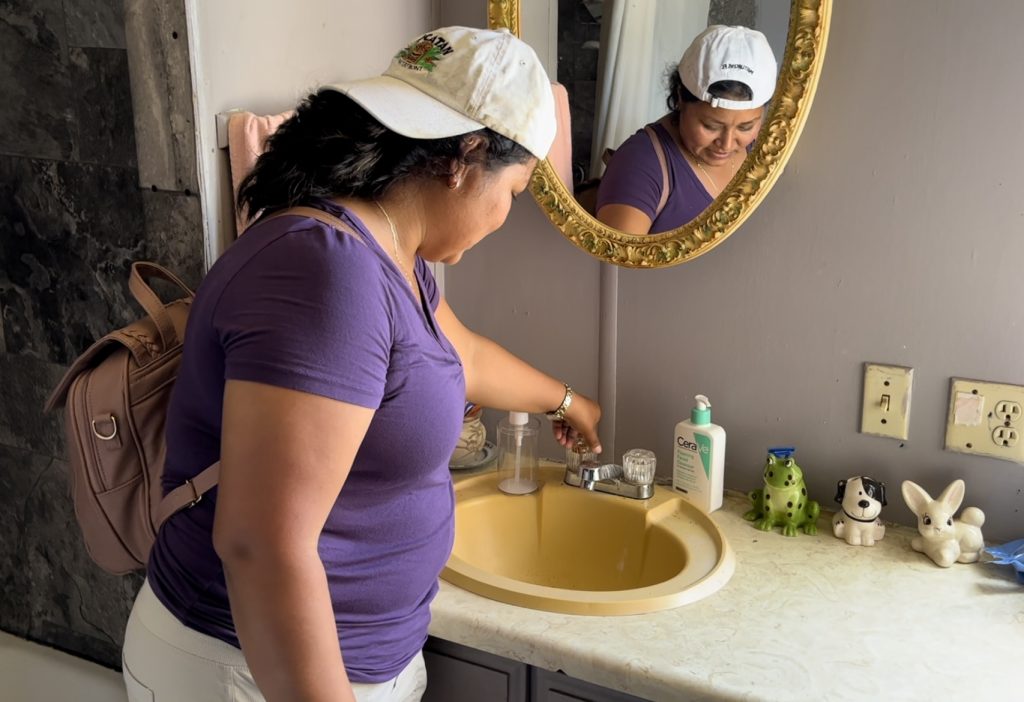 "I didn't think it would end up like this," Ramos said.
Though she feels lucky to see her house can still serve as a home for her husband, three children and recently moved-in sister and brother-in-law, she's heartbroken to see her community in shambles.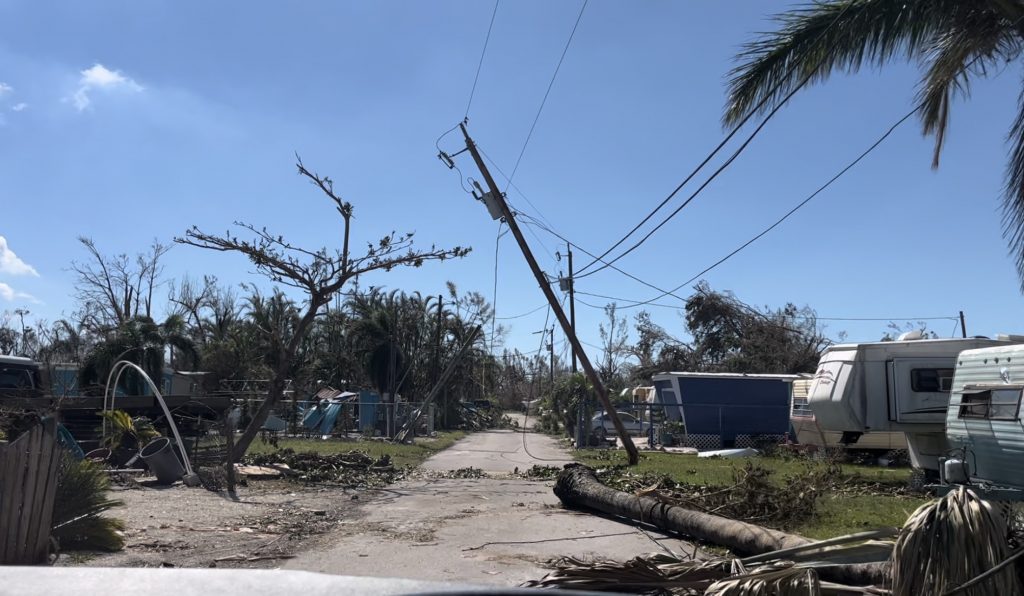 "It looks like a new beginning here," Ramos said. "We'll get started and see where we can help others and work. It's definitely going to take time to get through this and get back to how it was."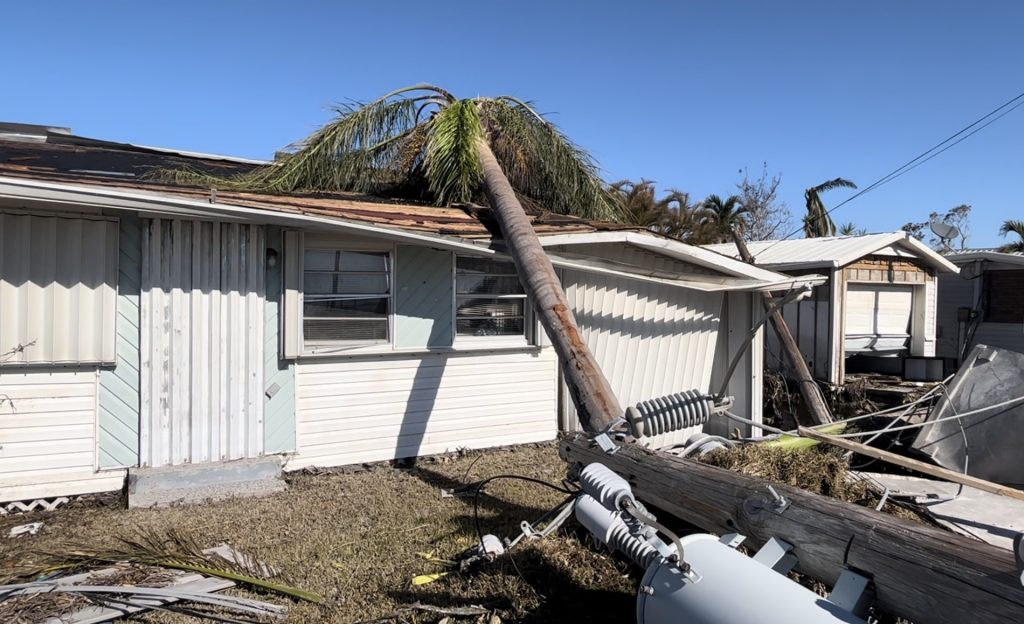 Ramos and her family are quick to get to work, picking up fallen palm leaves and other debris around their home. Just a few houses down, another family is doing the same. And across the island, Haupt and dozens of other people like him are bringing food and supplies to the island.
There's devastation and there's sadness as people pick up the remnants of what used to be, but there is also a glimmer of hope on Pine Island.
"The community comes together in every natural disaster we have," Haupt said. "We're the strongest-knit community around anywhere."