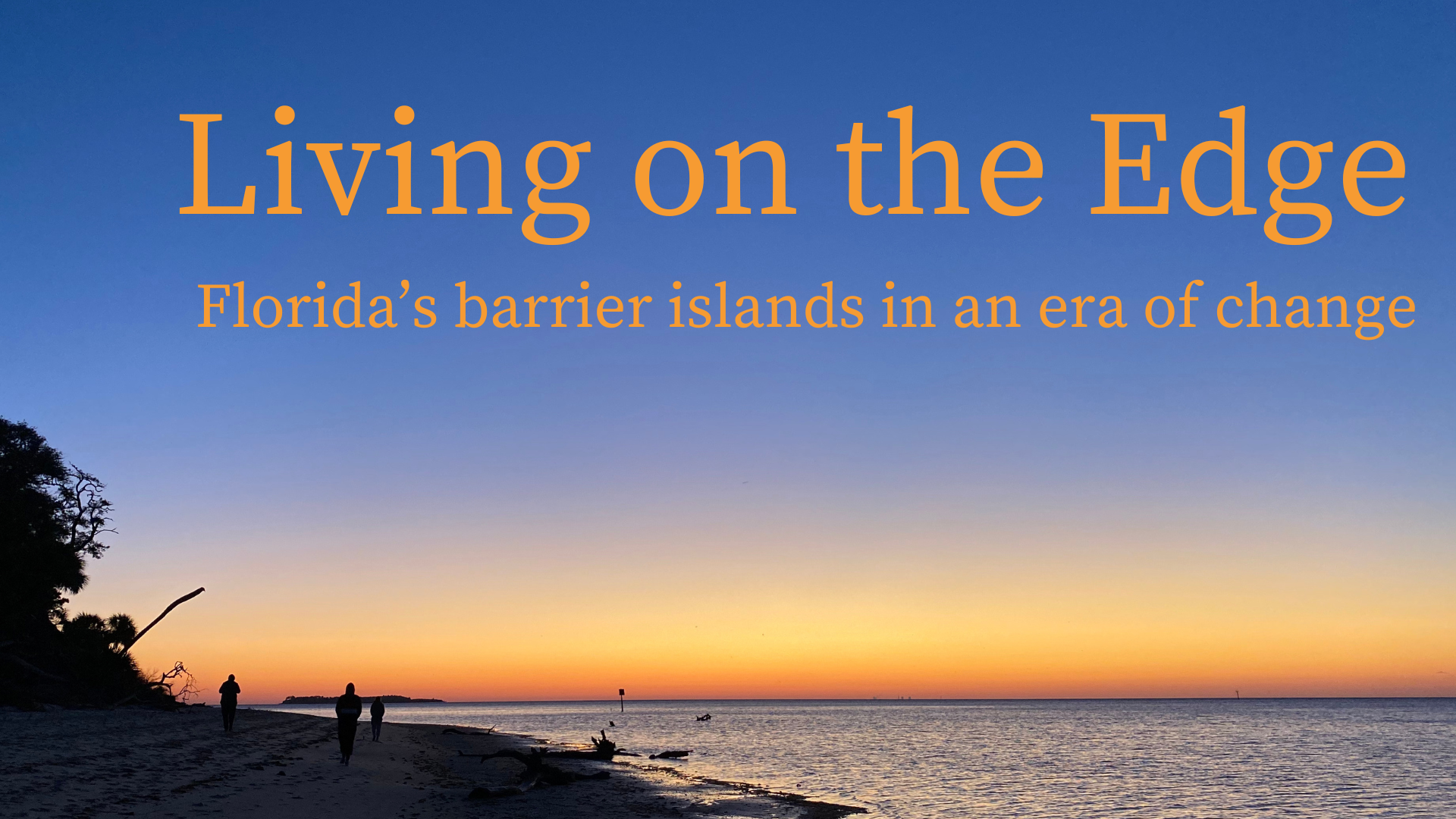 Florida is the most vulnerable state in the nation for the risks associated with living on barrier islands, the narrow strips of land — well, sand — between the open ocean and the mainland. The state is home to the most extensive system of barrier islands in the United States, and the greatest numbers of people living on the exposed enclaves. In the fall of 2022, Hurricane Ian blazed a reminder of the dangers — and a warning for the future. Climate change is making island living even riskier, scientists say, from more-severe hurricanes to increased erosion and the eventuality that some islands will wash away.
For the six-month anniversary of Hurricane Ian's strike on Southwest Florida, environmental journalism students in the University of Florida's College of Journalism and Communications reported on the state's barrier islands — including the first interactive public map detailing the islands; whether they are inhabited; and a trend of increasing population growth despite increasing risks.
Our series opens with lessons from the past — including from the Calusa native people of Southwest Florida, who adapted in the wake of a major hurricane that struck in the same area as Ian around A.D. 300.  Meet some of today's residents, scientists and developers trying to preserve islands — for people, native wildlife, and iconic institutions like Florida's Kennedy Space Center that launches rockets from a thin barrier island in the Atlantic.
We also ponder ethical questions such as evacuation for people — and whether humans have an obligation to save wildlife from vanishing islands. Finally, read about solutions — those underway now in sustainable communities such as Babcock Ranch, and some of the most compelling ideas for living in a warmer, stormier future Florida.